DID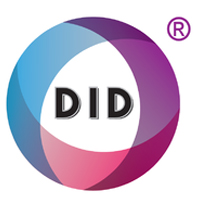 DID's expansive and varied range includes an array of household and DIY products that are manufactured with fantastic quality. Noted for excellent product sourcing and development, DID's range includes thousands of products that satisfy the high standards of the UK consumer market. DID Distribution products from Pound Wholesale include DIY supplies, car accessories, hardware, electricals, kitchenwares, beauty products, stationery & travel supplies with sublime artwork, packaging and brand identity to drive consumer interest.
The UK's Leading Bulk DID Distribution Supplier!
Pound Wholesale are the UK's best choice for wholesale DID Distribution products, and one of the leading distributors. With an extensive range and vast quantities of DID branded items available, we stock the very best DID has to offer, with excellent products for all shop departments and online trade. Helping traders and retailers to maximise their profit on FMCG lines, DID Distribution are a one stop solution for all general merchandise.