Art & Craft - Buying Guide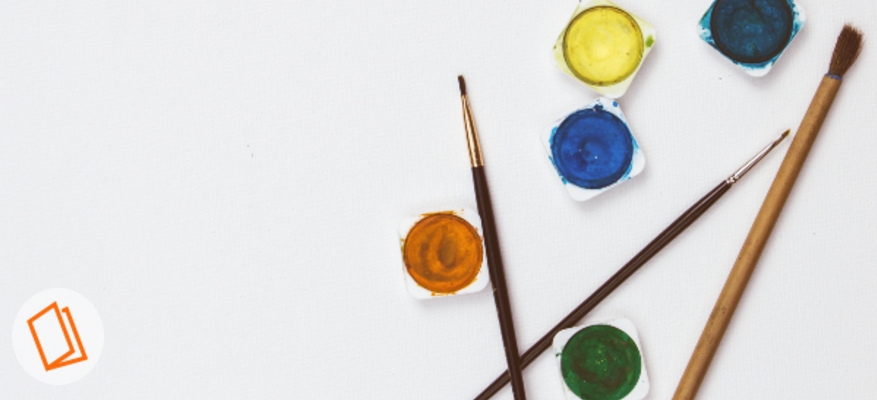 Pound Wholesale offer the UK's most colourful and extensive range of art & craft, with an exciting array of colouring pens, pencils, paints and craft supplies for all creative tasks. Whether it's a school art project or something to pass the time at home, art and craft is a wonderful way to allow kids and artists to express their imagination and develop key artistic skills.
For schools, art classes and retail stores, our selection of art & craft has everything needed for all kinds of tasks, from drawing and painting to crafting and creating. Your business can source everything it needs for art and creativity at Pound Wholesale, making fantastic savings on supplies that kids love to use!
Craft Supplies
Our range of UK craft supplies is packed with colourful shapes, pieces and materials which are perfect for cutting, sticking and crafting. From card, tissue metallic boards and holographic paper to sequins, craft sticks, pom poms, pipe cleaners, buttons, jewellery sets and stickers, our exciting range of craft supplies has everything needed to achieve different artistic styles and effects.
We also stock a fantastic range of scissors, cutting knives, sprays and more creative craft supplies for kids.
Colouring Pens & Pencils
We supply the UK's largest mix of wholesale colouring tools, from pens, pencils and crayons to fine art pencils and chalk. Our range of colouring pens includes different pack sizes with assorted colours so kids can choose their favourite colours and effects for different types of tasks.
Paints & Paint Brushes
Pound Wholesale stock an extensive mix of kids' paints and paint brushes, ranging from pots of finger paint and paint palettes to spray paints and poster paints. With an array of different types of paints available, art-lovers and kids can experiment with several different effect from our extensive selection.
Dough & Clay
Great for shaping and moulding, we supply a wide range of modelling clay and play dough for creative craft projects. Great for play school and helping kids at their earliest stage develop creative skills, we stock a brilliant range of clay and dough colours.
Colouring, Stickers & Activity Books
We supply a marvellous mix activity and sticker books which are fantastic for learning, colouring and kids' exercises. From wipe clean solutions to drawing pads, kids can express creativity, learn key artistic qualities and experiment with exciting colour. Our extensive selection offers retailers and kids' services plenty of scope to choose from, with options available for kids of all ages.
Why Buy Arts & Craft at Pound Wholesale?
Pound Wholesale are the UK's first choice for creative supplies for creative kids! We're constantly on the lookout for colourful new products to add value to our expansive range by observing consumer behavioural trends and conducting through research to ensure our customers have confidence in our products.
Whether your business is a school, community centre, art school or you specialise in retail, our brilliant selection of wholesale art and craft supplies offers plenty of quality as well as low prices. Allowing groups of kids to express their skills and have fun at school or with art projects at home, we stock hundreds of art & craft lines for retailers to complete their range.
If you're interested in learning more about our range of art & craft or our service, you can call us on 01254 790233 or email at info@poundwholesale.co.uk.