DIY - Buying Guide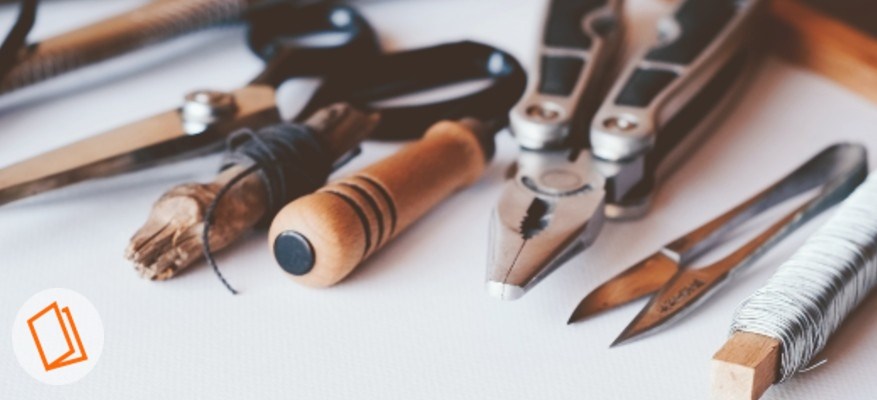 Pound Wholesale proudly provides one of the UK's biggest selection of DIY and tools. Our range of wholesale DIY contains over 1000 lines, including amazing prices on hand tools, power tools and general DIY supplies. For over 10 years, we have supplied DIY stores, professional services and discount shops with the items they need. When it comes to tools and supplies, we understand and appreciate that quality, durability and safety is essential to perform DIY tasks effectively. We source our vast selection of DIY suppliers from renowned brands like 151, Marksman, Dekton & Top Tools, with the UK's best wholesale prices on an array of quality products.
From the day Pound Wholesale began, we've strived to provide an extensive range of DIY products to cater for every industry and every DIY enthusiast or hobbyist. Whether it's a professional workplace task on a large scale or a simple daily DIY task, our huge selection of products will almost certainly have a fantastic price on the item you require to get the job done.
Glue, Adhesives & Tape
For professional or household bonding tasks, Pound Wholesale stock a comprehensive range of wholesale tapes, glues and adhesives for all materials and surfaces. Our selection of tapes includes competitive prices on clear tapes, masking tape, duct tape, PVC tape & carpet tape. When it comes to glue, we stock an unbeatable selection of superglues, clear glue, epoxy adhesive and wood glue for various household sticky tasks.
Hand Tools
Ideal for building, electrical or household DIY tasks, our range of wholesale hand tools combines exceptional quality with uncompromising affordability. With a stunning selection of screwdrivers, chisels, trowels, scrapers, hammers, saws, utility knives, pliers and wrenches available, Pound Wholesale is the UK's first choice when it comes to wholesale hand tools.
Our wide range provides numerous bargains on high quality tools for the toolbox. Whether you're a professional tradesman, handyman or hobbyist, you'll be more than satisfied with the quality provided by Pound Wholesale.
Painting & Decorating
Perfect for home renovation, painting and decorative tasks, our amazing selection of wholesale painting and decorating supplies includes everything you need to get stuck into summer DIY projects. From paint brushes and paint rollers to trays to paint mixers, we stock an amazing range of painting supplies suitable for all kinds of paints and different tasks. We also stock a vast array of decorating tools essentials and protective supplies, such as working gloves, dust sheets, dust masks and discount on many more popular wholesale lines.
Paints & Sealants
Pound Wholesale stock a diverse range of sealants and fillers for decorating tasks, with everything from applicator cartridges with cartridge guns to all purpose and wood fillers. We also provide a vast range of paints and spray paints, with various colours and styles available.
Work Gloves
For additional safety when handling dangerous tools or materials, our range of Work Gloves is unbeatable! With different materials and styles for all types of DIY tasks and industries, our range caters for every type of workforce, from hobbies and crafters to builders, painters, decorators and food processing. We also stock a vast mix of sizes, all which offer excellent protection and flexibility.
Car Care Products & Accessories
Our range of car care supplies features an array of high-quality car maintenance supplies, automotive products and replacement parts from trusted brands such as Good Year, Carpride and Montoya. Suitable for mechanics, daily automotive tasks and car services, our selection of car care supplies offers the best UK prices on essential items for the garage.
We provide a wide range of replacement fuses, bulbs and wiper blades that are ideal for most vehicles. Our selection also includes emergency supplies like booster cables, foot pumps, warning triangles, syphon sets, jacks, LED lights & torches and hammers which can be essential when out on the road.
When it comes to cosmetics supplies, we provide an extensive selection of sprays, dent-repair products, air fresheners, car mats, wipes and cloths as well as electricals like car charging products and cables.
Why Buy Wholesale DIY From Pound Wholesale?
Thanks to our unique relationships with renowned brands and manufacturers, we're able to source best-selling UK car care supplies and pass on prosperous savings to our customers. With bargains lines suitable for engineers, painters and decorators, builders, plumbers, mechanics and handymen, this extensive selection allows your DIY business the chance to acquire vast quantities of stock and make great savings.
If you're interested in learning more about our range of DIY or our service, you can call us on 01254 790233 or email at info@poundwholesale.co.uk.