What Is Wholesale?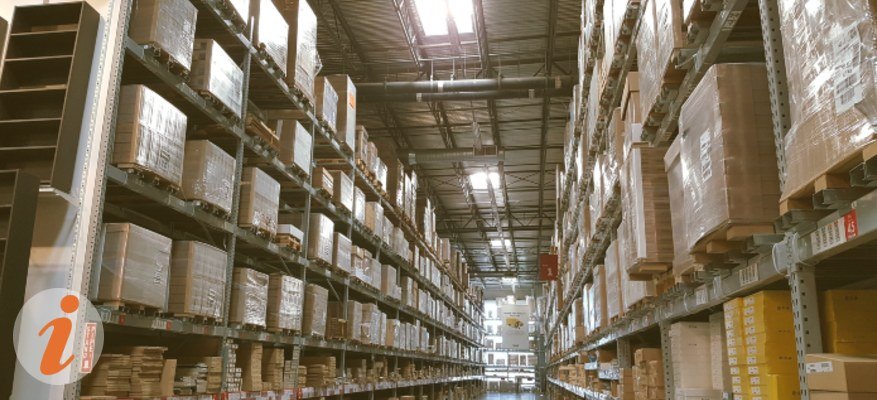 Wholesale refers to the act of distributing large quantities of goods and items to be retailed by others. A wholesaler will acquire stock from manufacturers and sell large quantities to retailers, who will then sell units at an increased price to customers. Wholesalers operate in a variety of fields, from industrial, commercial and institutional to merchandising such as clothes and other goods. Most wholesalers do not sell goods to the everyday consumer.
The vast majority of stores and retailers, both online and in store, will purchase their stock from wholesalers, many stores and retailers which all consumers will be familiar with. Essentially, you could say a wholesaler is a middleman between international manufacturers and retailers.
Whilst many wholesalers distribute wide ranges of goods and products, like Pound Wholesale, others may specialise in the distribution of one item. Wholesalers that specialise in singular items or more specific products may be known as 'clothing wholesalers' or 'electrical wholesalers', for example.
Wholesalers generate billions of revenue in the UK every year, and contribute millions of pounds of tax to the Exchequer too. It is estimated that, in 2020, the estimated revenue of the wholesale industry was £828.2 billion. As so many of the retailers and businesses that consumers use on a daily basis depend on wholesalers, their contribution to the UK is not to be underestimated.
Key Wholesale Statistics
| | |
| --- | --- |
| Number of UK Wholesalers | 101,651 (2019) |
| Number of Employees | 1,083,869 |
| Estimated Gross Value to UK Economy | £2.9bn |
Who Buys Wholesale?
Normally, wholesalers do not sell to general consumers, and distribute goods to a wide range of businesses and organisations. Just because your business is small, it doesn't necessarily mean you cannot acquire stock from wholesalers.
Many small business owners often have a misconception that only huge companies and retailer have associations with wholesalers or even have the potential to benefit from wholesale. But this isn't the case.
It's true that if you're a shop owner you can benefit from purchasing wide ranges of goods and stock from wholesalers at reduced rates or if you're an office owner you can acquire stationery and office essentials from websites like Pound Wholesale. But in truth, Pound Wholesale relishes the chance to trade with small businesses and sole traders. The term trader refers to a business, body or individual who plans to acquire stock and sell it on, meaning you don't actually have to work for a company to buy wholesale.
How Wholesale Works
Wholesalers acquire stock from manufacturers and providers from around the world in large quantities and then sell onto businesses, traders and retailers that provide their services and goods to general consumers. By purchasing large quantities of stock from the manufacturer, wholesalers are able to acquire their stock at a far lower price than a retailer, business or general consumer would be, and may even establish close relationships or partnerships with providers.
Once stock is with the wholesaler, like Pound Wholesale for instance, businesses, traders, retailers and entrepreneurs can register with their company details and purchase stock at wholesale prices. As the wholesaler acquired the stock for far cheaper than retail price, businesses can make fantastic profit in terms of the cost per unit.
Wholesalers very rarely trade with general consumers. They will be a certified wholesale distributor, most likely with a warehouse to house and store their stock, and ship to retailers and businesses. Once registered and with a connection between trader and wholesaler established, large quantities of stock is acquired and shipped out. Traders and businesses will normally purchase huge quantities of stock, and then they can sell on or use in a financially profitable format.
Why Use Wholesale?
If you're a business owner or retailer, it's extremely unlikely that you will be able to acquire stock from a manufacturer for cheaper than you would from a wholesaler, meaning acquiring stock from a wholesaler is the most financially viable option for the majority of businesses, traders and retailers. Manufacturers sell to wholesalers at reduced rates as wholesalers purchase huge quantities of stock, meaning the cost per unit will be lower than if a retailer or small business tried to buy goods. Actually, the vast majority of manufacturers and suppliers are unwilling to sell directly to retailers at all.
By acquiring large quantities of stock from Pound Wholesale, your business or enterprise will be stocking up at the best possible prices, and those savings can then be passed onto consumers. By simply registering an account with Pound Wholesale, you will have access to thousands of pound shop pound lines. Our range of wholesale products includes stationery, toys, clothing, homeware, kitchenware, baby supplies, DIY & hardware, electrical and more. There is a diverse range of products available from wholesale suppliers as wholesalers and industry experts have the opportunity to liaise with many unique and niche manufacturers, producers or developers. Suppliers and distributors, such as Pound Wholesale, fully understand the need for businesses, traders and retailers to receive their stock as quickly and safely as possible, and take its shipping arrangements, both in the UK and overseas, very seriously.
Why Wholesale Is Important
Wholesalers play a huge role today in marketing and retail, growing rapidly over the last century. A huge part of the UK economy and indeed economies all over the world, wholesalers play a huge role in getting products from the manufacturer to the consumer. The recognition of wholesalers is normally modest when compared to leading brands and retailers, but they play a huge role in the market industry structure.
The glue between international manufacturers and the retailers, stores and retail depend on the ability of the wholesaler to negotiate good prices for products. The cheaper the wholesaler can attain products and goods from international manufacturers, the better for the retailer, who can then pass on savings to their customers. Retailers and businesses that acquire their stock from wholesalers, such as Pound Wholesale, often have large work forces, with all kinds of employees from the top down.
Retailers can also receive information from wholesalers such as details and insight into the market, products and information about their competitors. Wholesalers generate billions of revenue every year, and generate lots of tax for exchequers all over the world.
If you're a business owner or trade and looking to acquire stock from Pound Wholesale, register for a trade account today!