Increasing Your Profits: Party & Gift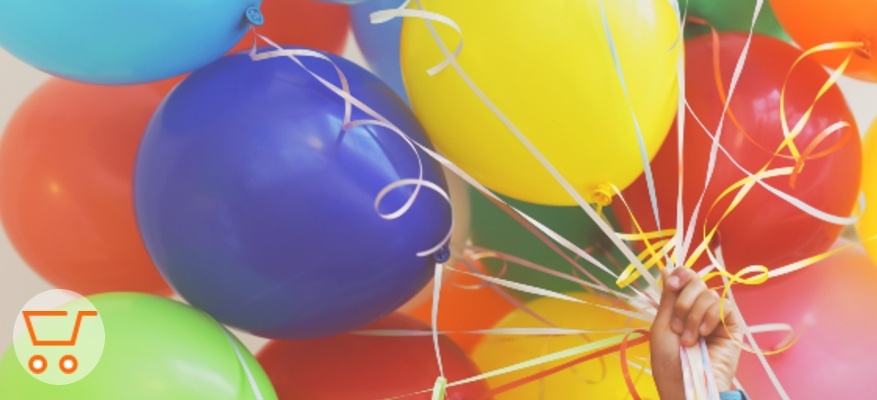 Our unbeatable range of wholesale party & gift is packed with a number of lines which are popular sellers for retailers in the summer, Christmas and birthday parties throughout the year! From balloons and gift wrap to décor and party supplies, retailers, discount shops and online traders can make tremendous profits on products that get everyone in the party mood!
A party is a festival of fun, from food and drinks to games and internal décor. Your retail store can buy everything needed to throw a party at Pound Wholesale, with bulk quantities of disposable plates, cups & cutlery, balloons, greetings cards, party hats, gift bags & wrap and straws available.
Birthdays of families and friends are huge dates in all of our calendars and special occasions can fall on any date throughout the year. It's important that retailers and local shops retain stock to ensure popular products in party and gift are available, particularly during the summer and hectic Christmas period.
For party & gift traders operating online via an e-commerce platform or online marketplace, our range is packed with discounts to drive business via online channels. With incredible discounts on a range of gifts and party supplies, businesses trading online can use our high-quality images and detailed descriptions for marketing their product once an order has been placed with Pound Wholesale.
High Quality
To offer your customers the trusted high quality to throw the perfect parties, we source our party supplies from renowned brands and reliable manufacturers to ensure value for money. When it comes to party traditions like placing candles on birthday cakes, serving food and drinks and decorating the event with balloons, your customers demand quality, and our low prices offer your business the chance to excel as a retailer of party supplies.
With such an extensive selection of products available and plenty of choice and variety for boys, girls and adults alike, your store can complete your range at Pound Wholesale! Our range features the quality and colour to excite consumers and get everyone in the party mood.
From decorating gifts and party events to serving cake, food and drinks, our range combines the low prices with high quality and durability to ensure everything goes swimmingly at busy parties!
Low Prices, Small Margins, Big Profits
By conducting thorough market research, buying in bulk quantities and negotiating the lowest possible price, we're proud to keep our prices on party supplies and gifts as low as possible in order to help businesses and retailers make significant savings. Retailers and traders with competitive prices are likely to attract new customers and increase customer retention, enhancing your business' reputation as a party supplies provider.
With prices starting from as low as 17p per unit, there are vast savings to be made at Pound Wholesale, with exceptionally low prices on birthday and gift essentials like gift wrap, tissue sheets and gift bags. Although selling affordable products with low margins may not seem like much, by selling in volume, various retailers and traders can increase their profits exponentially by passing on great quality in volume.
If you're interested in selling wholesale party supplies available at Pound Wholesale on your retail website, in your store or via an online marketplace, register for a trader's account at Pound Wholesale today.