Dekton Tools - Buying Guide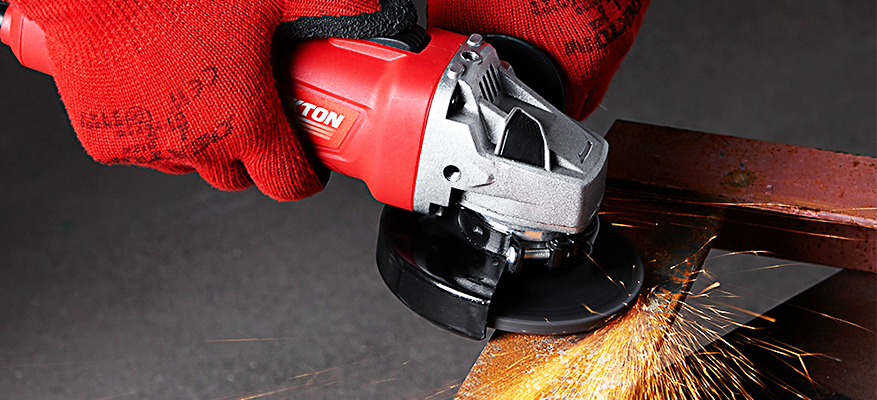 From all the many distinguished brands available at Pound Wholesale which specialise in DIY supplies and hand tools, there are few more popular than Dekton. With an assortment of power tools, hand tools and DIY supplies for all trades, Pound Wholesale's largest selection of DIY products are Dekton, whose tools and supplies have proven hugely popular among traders and tradespeople.
With competitive prices and clear, precise branding, Dekton Tools are specially designed in the UK to fit the demands of the competitive UK DIY market, providing the strength, versatility and practicality to help businesses thrive. An innovative selection ranging from lighting, automotive and woodworking to plumbing, engineering, painting and decorating, Dekton routinely add quality and quantity to their expansive product set, and Pound Wholesale are proudly the UK's leading wholesaler of Dekton Tools.
Here is a complete guide to Dekton Tools products at Pound Wholesale.
Power Tools & Accessories
Dekton's range of power tools are renowned for their use of DIY innovation and safe technology to perform daily DIY work with precision. Our range of wholesale Dekton Power Tools include a selection of drivers, grinders, drills, sanders and more, in addition to a brilliant selection of power tool accessories.
Automotive
Our range of Dekton Tools includes an array of Automotive essential for car maintenance, emergencies and cosmetics. From car valeting to engines, Dekton's automotive range is varied and of the quality required for household garages.
Bulk buy the best UK prices on funnels, syphons & pumps, rachets, wire brushes and car care essentials from Dekton's huge automotive range.
Painting & Decorating
From paint brushes and roller sets to sanding tools, dust sheets, wall plugs, scrapers and caulking guns, Dekton's range of painting & decorating is suitable for domestic or professional use and includes several lines which are popular for retail.
Designed with the durability and quality required for everything from stripping and sanding to painting and decorating, Dekton's extensive range includes an array of bulk bargains to drive profits and make savings.
Torches & Lighting
If it's torches and lighting supplies you're looking for, then there are no better brands than Dekton! From DIY, engineering and automotive tasks to evening exploration, camping and emergencies, Dekton's selection of torches and lighting supplies from Pound Wholesale includes a vast range of products of various shapes and sizes.
Dekton's range of torches and lights includes high-lumen lanterns, spotlights, explorer torches and work lights, as well as smaller flashlights and slimline torches.
Away from DIY, Dekton's range also includes viable lights for the home, with a brilliant mix of touch home-lights and dimmer switch lights, which can be used in garages, hallways, cabinets and more.
Hobby & Precision
Dekton's selection of hobby & precision includes a vast mix of utility knives and snap off blades for intricate cutting tasks, with an array of blades and refills available.
With soldering supplies such as soldering irons, soldering remover and solder wire, the range also includes clamps, pick-up tools, magnification and inspection tools.
Pliers & Wrenches
Dekton's range of pliers and wrenches at Pound Wholesale is a comprehensive mix of toolbox essentials, from long-nose, combination and diagonal pliers to bent, side and top cutting pliers, in addition to water pump and locking pliers.
Their range of wrenches and spanners includes adjustable durable designs for various DIY tasks. Dekton's range also includes various other tools like bolt cutters, wire strippers, tube cutters and slicers.
Screwdrivers
Pound Wholesale's range of Dekton products includes a vast assortment of screwdrivers, key sets, bit sets for all types of household DIY. Featuring fantastic durability with CR-V designs and anti-slip grip handles, Dekton's range of screwdrivers includes slotted, Phillips, Pozi and more ends for use with general screws.
Their varied range includes various handle types, from long to stubby, with various sets available to complete your toolbox.
Striking Tools
Dekton's selection of striking tools includes various pry bars, hammers, mallets, axes and bolsters. Great for building or demolition work, as well as general DIY, Dekton's range of striking tools provide the durability and robust strength needed to perform an array of tasks effectively.
Why Buy Dekton Tools at Pound Wholesale?
As a vastly experienced wholesaler providing great value on pound and pound plus lines for the UK market and beyond, one of our most popular ranges is DIY, and is one of our most specialised areas of expertise. Dekton are among our most popular brands, and as a leading UK wholesaler, we offer fantastic prices as well as an expansive range to help all types of businesses that require DIY supplies for their service.
For DIY businesses which require DIY supplies for projects, Dekton Tools are suitable for a wide spectrum of tasks and environments, providing the ease-of-use to help tradespeople perform tasks effectively.
If you're interested in learning more about our range of Dekton Tools or our service, you can call us on 01254 790233 or email at info@poundwholesale.co.uk.