Stationery – Buying Guide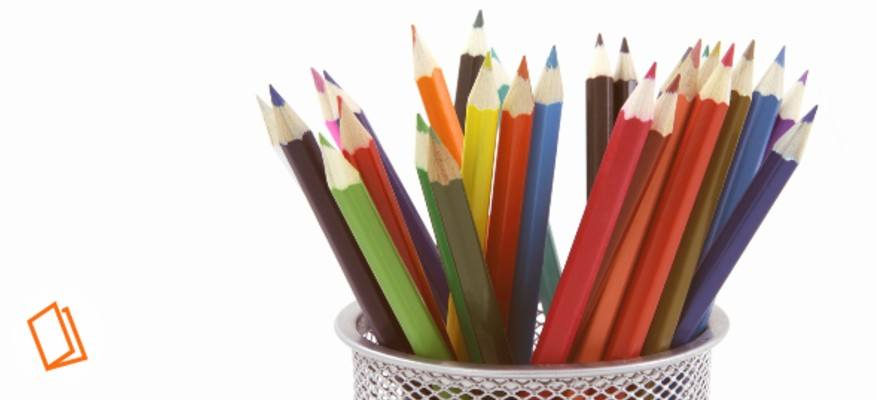 Pound Wholesale stock the UK's largest range of wholesale stationery, with discount prices on bulk stationery essentials for the home, office or school. With an unbeatable selection of general stationery, arts & craft and office supplies, your business can acquire vast quantities of stock and make fantastic savings.
Although our reputation has in part been established among retailers and businesses by our low prices, we are also renowned for quality. Our exceptional range of stationery includes high quality manufacturers and popular providers like Cre8, Artbox, Kids Create in addition to a great range of branded stationery items from the likes of Disney, Star Wars, Emoji & Peppa Pig.
As leading UK importers and exporters of stationery, we regularly evolve our range of stationery based on thorough industry research and consumer behaviour so businesses can have confidence that they're buying popular products at Pound Wholesale.
Pens, Pencils & Markers
Every pen or pencil needed for writing tasks! Our range of wholesale pens includes black, blue & multicoloured sets of ballpoint pens, round barrel pens, fountain pens, gel pens, fineliners, highlighter pens, handwriting pens and a fantastic collection of additional accessories, retractable and soft grip pens. There's also an array of markers and whiteboard pens available in various colours for various tasks in school, the office and warehousing.
If it's pencils that you're looking for, we provide a brilliant mix of HB pencils, colouring pencils for colouring and drawing and an array of other styles to diversify your selection.
Notebooks & Notepads
Whatever your profession, you need a trust notebook or notepad for taking notes and organising! With a brilliant mix of hardback notebooks, note pads, jotters and more available, our range contains a vibrant and colourful range of products which are ideal for setting reminders around the home, professional capacities and revising.
Our selection also includes an extensive mix of exercise books and material for mathematical studies and sketching.
Back To School
Just what kids need after a summer break! Our fabulous and handy range of back to school stationery and supplies makes the end of holidays exciting, not a nightmare! Packed with learning essentials and school stationery, our wide selection of back to school products includes everything parents need in preparation for the return of school term. From pens, pencils & rulers to pencil cases, glue, exercise books, discover unique bulk bargains on stationery that gets kids in the mood to learn!
This extensive collection includes an array of organisational essentials like folders, dividers, memo notes, pins, clips, elastic bands, binder clips and staplers. For maths, science and statistical studies, we supply a wonderful range of high-quality calculators, geometry sets, maths sets & rulers.
With bright, vibrant colours, cool gadgets and renowned brands available, kids will be the envy of the classroom with our range of back to school supplies.
Office Supplies
Whether your business is a stationery retailer or busy office, there are fantastic savings to be made from our selection of wholesale office supplies. From general stationery essentials like pens, pencils and labels to office lynchpins like calculators, memo notes and staplers, your business can buy all of its office supplies at Pound Wholesale!
For important documents and organisational materials, we provide an array of files, folders, glues, clips & pins.
We also offer fantastic prices on printing paper and copier paper and many more accessories that will elevate any selection of office supplies.
Art & Craft
Let's get creative! Whether you're drawing, painting or crafting, our comprehensive selection of arts & craft is brimming with high quality supplies that will elevate any selection of art supplies. From colouring pens and pencils, crayons, chalk and markers to paints, paint supplies and fine art, our impressive range of arts & craft supplies has everything any aspiring artist could want!
For craft projects, discover our magical mix of glitter, shapes, pieces glitter glues, sequins, pom poms & jewellery sets to let kids' imagination and creativity run wild.
Helping kids develop their artistic and creative skills, we supply a wonderful range of colouring books and sticker books featuring iconic brands and characters.
Why Buy Wholesale Stationery at Pound Wholesale?
Pound Wholesale is the first choice for UK stationery supplies for offices, schools and retailers. Having amassed years of experience supplying various industries and discount shops with wholesale stationery, we've diversified and expanded our range to meet the needs of all consumers.
Many of our stationery items offer multi-tier pricing to offer our customers additional savings when buying in large quantities.
If you're interested in learning more about our range of stationery or our services, you can call us on 01254 790233 or email at info@poundwholesale.co.uk.