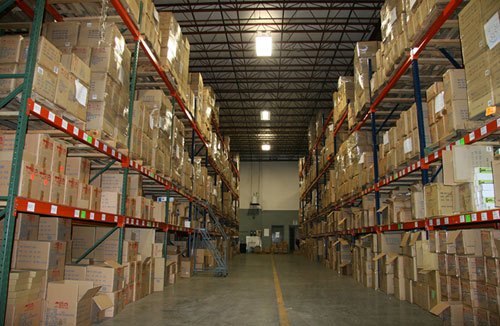 With over 25 years of experience working with pound shops and discount retailers, Pound Wholesale is built upon of individuals who know the industry inside out. Knowledge and experience is essential in the discount retail industry, allowing Pound Wholesale to source the highest quality goods and supply them at their lowest price.
History
Pound Wholesale was established in January 2010 as a new operation and grew dramatically within the first year. After blossoming in a 7,000 square foot warehouse with approximately 500 product lines, Pound Wholesale drastically expanded and now operates from a 35,000 square foot warehouse with more than 3000 product lines.
The company was founded by two partners in Blackburn, Lancashire, and are now hiring nine additional reps and warehouse operatives. Pound Wholesale continues to grow, constantly looking for talented staff and workers to boost our ever-growing team and evolve our service.
What We Do
Increasing in popularity across the world, Pound Wholesale's online presence has grown immeasurably over the years, targeting new audiences and markets by providing an online store that aims to cater for every industry. With such experience and pedigree in wholesale, Pound Wholesale works tirelessly to source the products that consumers need for the best price, and has established strong relationships and partnerships with international manufacturers. Providing the familiar brands we all know and love, Pound Wholesale aims to challenge the status quo of the industry by offering great prices for our customers, who can in turn grow their business with quality and competitive prices.
Having successfully provided so many different sectors with the products they need for so long, we like to think we know a thing or two about customer service. Customer service always comes first as we recognise and value the incredible trust our customers have in Pound wholesale. Duly, we offer a fully transparent and fair service that supports customers and their businesses as much as possible. Just some of the businesses we regularly supply to include shops & discount stores, post offices, eBay, Amazon & marketplace traders, schools, pharmacies and countless specialist companies. Our lines and office team is always on hand to assist with your journey with Pound Wholesale, from delivery information and export enquiries to information about our products and service.
The development of the company has led us to new lands and our export service has shipped products to locations such as South Africa, Morocco, Saint Helena, Turkey, Cyprus, Norway, across Europe and beyond, and have assisted with more enquires from all over the globe.
Our Aims and Goals
With so many evolving and expanding markets across the world, the wholesale industry has never been more challenging and exciting. Our aim is to provide quality products for as many markets and industries as possible, and offer prices that allow businesses of all sizes to flourish.