Increasing Your Profits: DIY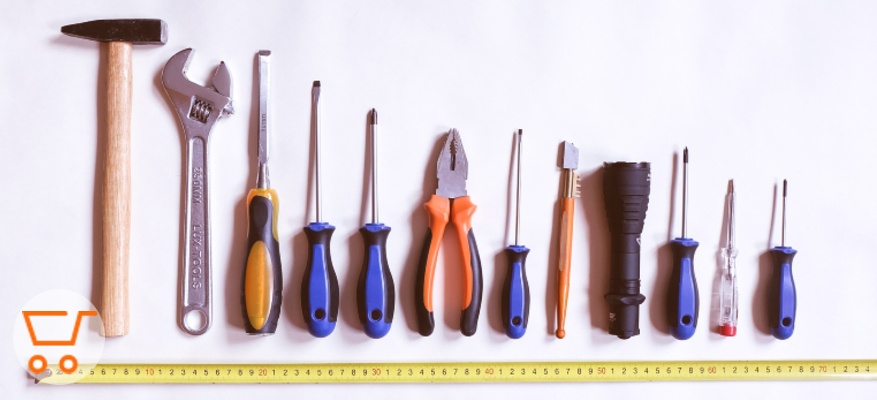 Pound Wholesale's range of DIY is the UK's largest selection of tools, hardware and accessories for domestic tasks and professional DIY. From household tools and pieces to professional supplies for painting, decorating, building, cutting, mechanical tasks, drilling & grinding and more, our range of DIY offers plenty of quality and choice from some of the industry's leading brands, including Dekton, Marksman, 151, Ultratape and Top Tools.
For businesses and enterprises that specialise in selling or distributing DIY tools and accessories in any form, there are tremendous savings to be made at Pound Wholesale. Although our range of DIY is ideal for professional tradesmen and household tasks, our selection is perfect for retail and online marketplaces.
Whether you're distributing DIY tools and hardware from a shop, online marketplace or market stall, it's important that you provide quality and trusted products that get the job done. Our range offers the daily essential DIY accessories that are recognisable among consumers, with the low prices to push sales and customer retention.
With vast experience and by conducting thorough market research, Pound Wholesale are well aware of the popularity of our wholesale DIY range, and tirelessly work to source new and effective items that are used by professionals at the best possible price. For online sellers distributing DIY supplies on eBay, Amazon or e-commerce websites, our product listings are accompanied by clear, quality images and descriptive content to help market your product.
Outstanding Quality Products
When it comes to quality, there's no room for compromise on DIY products. With experience distributing DIY supplies to a wide range of retailers, Pound Wholesale know quality when we see it. Our range includes a fantastic mix of brands widely available from leading UK retailers across all of our DIY categories.
Pound Wholesale stock a wide variety of DIY brands, ranging from competitive and affordable to premium for more precise and professional tasks. Although all of our brands are trusted and reputable, there are a few that stand out from the crowd. We are the UK's leading wholesale supplier of Dekton and Marksman, with a fantastic mix of DIY supplies across multiple categories. By buying complete and comprehensive mixes, you can fill your retail store with a collection of branded DIY items that look great and perform well.
By sourcing the best quality products for your store, your business can enhance its reputation as a DIY supplier, either as a local shop, website or online marketplace traders.
Unbeatable Prices
Pound Wholesale strive to ensure we're sourcing our DIY supplies for the best possible price to increase retail profits and ease the burden placed upon the consumer. To do this, we search the market tirelessly and develop key networks to ensure we're sourcing our DIY products for the lowest possible price. Throughout our range, we aim to price our DIY products as competitively as possible to offer retailers and traders fantastic value and a great chance to succeed.
Starting from as low as 23p, your retail store can acquire vast quantities of stock at Pound Wholesale and pass on those great savings to your customer. We offer low wholesale prices on glues, tapes, adhesives, hand tools, drilling & grinding supplies, painting & decorating products, corner braces, screws & nails, clamps, torches, sealants, power tools and boost your retail profits on DIY supplies.
If you're interested in selling wholesale DIY available at Pound Wholesale on your retail website, in your store or via an online marketplace, register for a trader's account at Pound Wholesale today.