Orders to Northern Ireland & ROI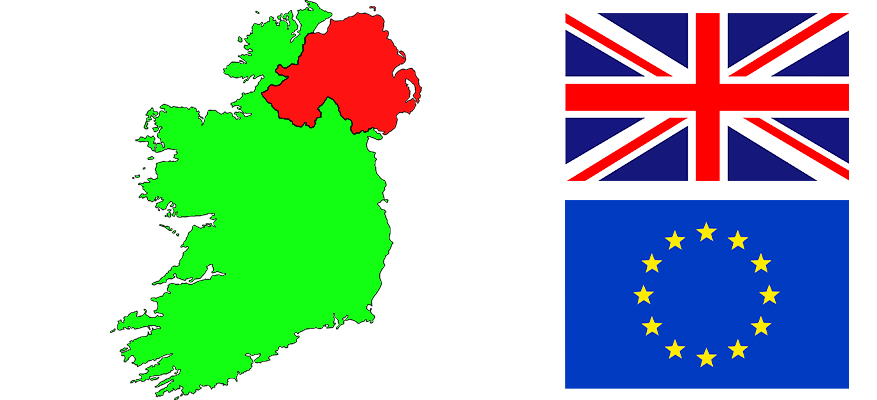 Following the UK's departure from the EU, there are numerous changes Northern Ireland and Republic of Ireland customers need to be aware of to continue ordering from Pound Wholesale. Although there are new challenges and costs, Pound Wholesale will continue to do everything possible to trade with our customers in Northern Ireland and the Republic of Ireland and simplify this process.
Customs Charges
There will be customs charges for the import/export GVMS and PBN, in addition to the commodity codes as part of your shipping cost on DDP Incoterms. Any additional costs which may arrive will need to be paid by the customer to release the order.
The costs will be made clear as part of the shipping costs at checkout for Northern Ireland and ROI customers.
What You Need To Do
Get an EORI Number (Northern Ireland & ROI)
To move goods from the UK to Northern Ireland or the EU, you will need an EORI number. Without an EORI number, there will be increased cost and delays. Including storage fees if HMRC cannot clear the goods.
If you already have an EORI number without the GB prefix, you will need to apply for a new one.
You will need an EORI number which starts with XI to receive orders from Pound Wholesale in the UK if you are in Northern Ireland. To have an EORI number which begins with XI, you must already have a number that begins with GB.
If you are in Ireland, you will need an EORI number to receive goods from Pound Wholesale in the UK.
For more information about EORI numbers and to apply, visit the Gov.uk website here.
ROI – Tan Number (Trader Account Number)
Before we can dispatch orders to the Republic of Ireland, a TAN number is required. To get a TAN number, simply fill out the TAN Account form which we can provide you with. Once completed, you need to upload the form to ROS (Revenue Online Service) which will authorise our haulier to use your TAN account.
If you're VAT registered, you will have a TAN account, but it will likely be only a cash TAN account. Only customers that have lodged a Bank Guarantee are likely to have a full TAN account.
Once you have received your TAN number from ROS, please upload to the TAN field in My Account.
To contact the eCustoms Accounting unit, please use the secure 'MyEnquiries' service available in My Account or ROS:
sign into MyEnquiries
select 'Add new Enquiry'
in the 'My Enquiry relates to' section, enter 'Customs'
in the 'More Specifically' section, enter 'eCustoms Accounts'.
You can fill out a TAN account form here.
For more information about any of the terminology specified, please view our Pound Wholesale After Brexit article.