Increasing Your Profits: Stationery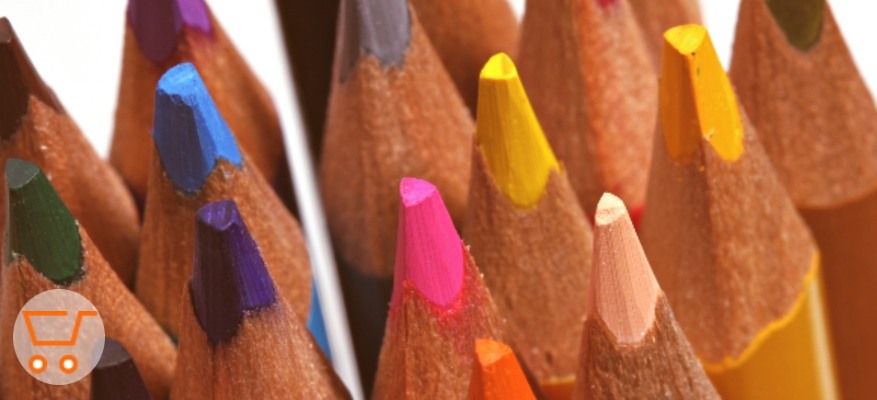 Pound Wholesale's varied and diverse range of stationery is bursting with colour and quality! Primed for retail either in-store or online, our extensive selection includes plenty of choice from renowned and trusted brands like U., Artbox, Cre8, Kids Create and Just Stationery. Retailers and traders of all sizes can make brilliant bulk savings on vast quantities of stationery items, ranging from office supplies and art & craft products to pens, pencils, rulers, erasers, maths essentials, examination supplies, paper, notebooks, sticker sets and much more.
According to recent statistics, the UK stationery market is expected to be worth a whopping £2.1 billion by 2021. From schools, artists and nurseries to offices, workplaces and households, stationery is widely available from UK retailers, supermarkets and discount shops, as well as via online marketplaces like eBay and Amazon.
Having amassed a wealth of experience supplying various industries with high quality stationery supplies, Pound Wholesale knows everything about wholesaling stationery. We conduct thorough market research and provide affordable and premium solutions to ensure retailers are purchasing the stationery items required for the competitive prices that drive profits and growth. As a retailer or online trader, it's important your businesses not only offer great products and prices, but plenty of choice and colour that helps customers learn, perform tasks effectively and get creative.
An Unbeatable Selection of Stationery
Whether you're looking for bulk quantities of singular items, sets or a complete range, then look no further than our comprehensive selection.
We stock a diverse range of pens, pencils, colouring sets for various writing and drawing tasks that are bound to attract attention. Packed with colour and exciting designs, your retail enterprise can buy everything from basic biros or HB pencils or fine art tools, gel pens and multi-coloured crayons, felt tips and markers. For school or the office, we supply a brilliant selection of notetaking and organisational essentials, pencil cases, memo pads, notebooks, paper, tape and much more. Our selection of art & craft and creative products is bound to liven up any range of stationery! Packed with colour, craft bits and essentials with sticky glues and supplies, our comprehensive mix of products has everything your retail store needs for kids to get creative.
Although we recognise that price is important for retailers and is a key factor when buying stationery, great quality is just as essential. To stand out from the crowd, our wide selection offers the enduring longevity required to keep customer satisfaction high and boost retention.
Low Prices
As we attain our stationery supplies in bulk quantities from leading international suppliers which we enjoy excellent partnerships with, we're able to offer our customers low prices that ultimately eases the burden on the consumer. Our enthusiastic and dedicated team scour the market to find the lowest possible prices on the in-demand products that students, artists and industries depend on for daily tasks.
If you're interested in selling wholesale stationery available at Pound Wholesale on your retail website, in your store or via an online marketplace, register for a trader's account at Pound Wholesale today.