Cleaning - Buying Guide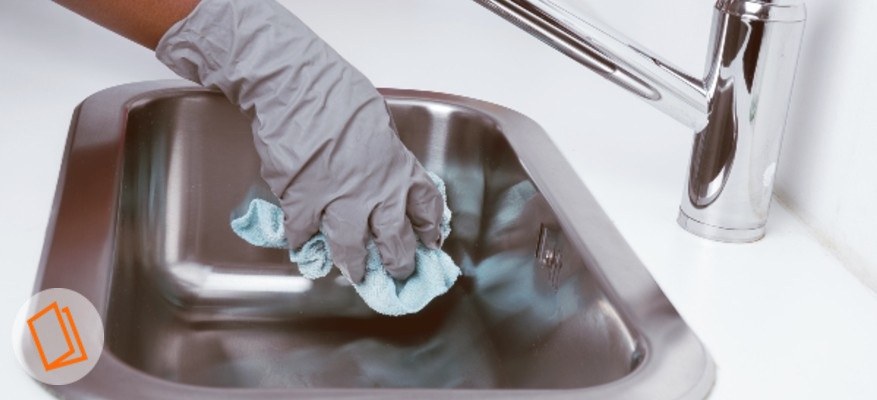 Our selection of cleaning supplies helps homeowners tackle grime, grease, bacteria, odours around the home, leaving the kitchen, bathroom and living areas spotlessly clean. With all the cleaning products and equipment available to keep on top of a busy home, our exceptionally low prices offer your customers unique savings on fast moving consumer goods from names such as Fairy, Domestos, Astonish, Green Shield, 151, Elbow Grease and many more.
Ideal for scrubbing tough stains, wiping surfaces, washing up and cleaning kitchen appliances, our extensive range has the product for every household cleaning tasks. Even the busiest kitchens and homes will be free of dirt and filth with our range, which also extends to laundry supplies and dehumidifiers.
Cleaning Wipes & Sprays
Pound Wholesale's vast selection of cleaning wipes and sprays contains all the supplies found under the household sink, with cleaning items for maintaining every room in the home. With quick cleaning solutions for even the busiest and messiest homes, our selection includes multi-surface, antibacterial, disinfectant, glass and window, stainless steel, microwave, oven, furniture, leather & toilet wipes.
When it comes to cleaning products and sprays, our exceptional range provides low wholesale prices on all those key household essentials, from Dettol and Astonish to Fairy, Elbow Grease, Surf, Mr Sheen, Vanish & more.
Sponges, Scourers & Cloths
Our selection of sponges, scourers and cloths keep cutlery, crockery, kitchen appliances squeaky clean. Packed with everyday essentials for cleaning kitchenware, discount stores and pound shops will love our unbeatable range of supplies. Sourced from reliable manufacturers and familiar brands, this grease-busting range of trusted products offers amazing savings.
We stock a wonderful selection of sponges and sponge scourers for cleaning pots and kitchen surfaces. For those tougher food stains and burns, we also provide a brilliant range of stainless steel scourers and scouring pads. To top it off, our collection includes low prices on an array of cloths, dishcloths and dusters for the kitchen and home.
Brooms, Mops & Brushes
Bulk buy high quality cleaning essentials from our incredible range. Ideal for cleaning floors and surfaces around the home, our collection of brooms, mops and brushes keeps the household floors super clean.
With low prices on everything from dustpans and brushes, toilet brushes and mops with handles to an array of buckets and mop buckets, discount stores and pound shops can complete their home cleaning departments with our extensive range.
Laundry
Our cleaning selection contains an array of laundry products, ranging from washing liquids and powders to ironing supplies. Suitable for cleaning, maintaining and removing stubborn stains from clothing, our selection of laundry supplies is packed with best-selling items from familiar and trusted brands, including Swirl, Fabric Magic, Surf and more.
Pound Wholesale selection of laundry supplies also includes a great range of washing bags, pegs, airers, clothing hangers and washing line.
Dehumidifiers
Our customers can make great savings from our essential range of dehumidifiers, including wardrobe dehumidifiers with assorted fragrances and dehumidifying bags. Effectively removing mould, mildew or dampness from the air, dehumidifiers are designed for improving air quality, particularly in rooms that are exposed to water and confined spaces.
Why Shop Wholesale Cleaning Supplies at Pound Wholesale?
With years of experience providing discount shops and businesses with cleaning supplies, Pound Wholesale has developed an understanding of consumer behaviour and has established strong relationships across the industry. Providing renowned and trusted cleaning supplies that consumers recognise for the best prices, Pound Wholesale is committed to relieving the burden placed upon consumers by spiralling costs.
If your business is looking to source best-selling and popular cleaning supplies for domestic and professional use, then look no further than Pound Wholesale!
If you're interested in learning more about our range of cleaning supplies or our service, you can call us on 01254 790233 or email at info@poundwholesale.co.uk.