A Guide To Selling Products on Amazon, eBay & Online Marketplaces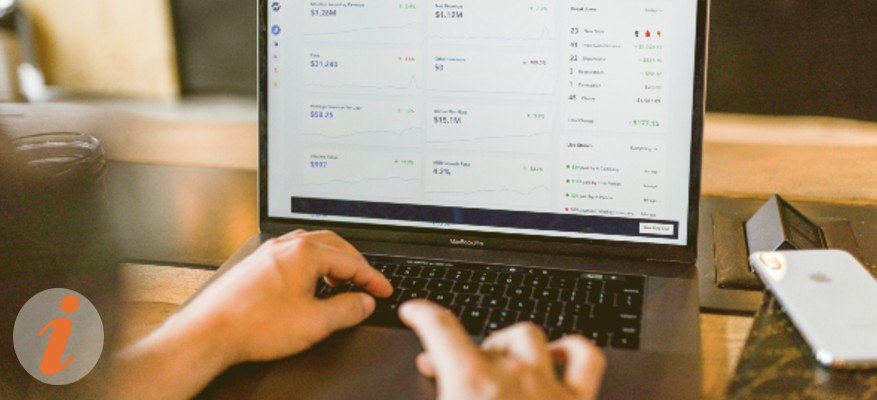 Amazon and eBay are among the popular marketplaces often used by entrepreneurs and suppliers to sell their business' products, items or belongings. From everyday essentials, Fast-Moving-Consumer-Goods and food supplies to electrical supplies, DIY tools and more, Amazon and eBay sellers can make fantastic profits using these marketplaces.
Our customer base includes thousands of active Amazon and eBay sellers and we continue to seek new customers that want to begin selling their products and push their business on online marketplaces.
Many Amazon and eBay sellers can work full-time on their projects, use the business as a side project or even run their business from the comfort of home. Sellers that own specialist shops or convenience stores may be turning to online marketplaces due to business slowing, to increase brand awareness or maximise profits. Here is everything you need to know about selling your product online and the many benefits online marketplaces can have on your enterprise.
Products Suitable for Amazon & eBay
Anything can be sold on Amazon, eBay and other online marketplaces, regardless of size and value. However, goods that fit inside a Royal Mail large letter are ideal for economy posting, making huge savings on postage and shipping costs. The Royal Mail's large letter posting size is 35.3cm x 25cm x 2.5cm.
Whilst the size restrictions do rule out a lot of products for economy posting, the possibilities remain. Pound Wholesale stock thousands of lines that are suitable for Amazon & eBay economy posting, including stationery, arts & craft, DIY, party & gift, baby supplies and much, much more! As always, Pound Wholesale endeavour to pass on the best possible savings to our customers, to boost the potential profit margins of Amazon & eBay sellers.
Why Amazon & eBay Sellers Can Thrive
Amazon & eBay, among other online marketplaces, are such attractive websites for entrepreneurs because of the vast visibility they can provide. Two of the most popular websites in the UK, sellers' products are more likely to find potential buyers on these marketplaces rather than setting up their own website. Building a website, establishing a brand and creating an online presence can be difficult, time-consuming and costly. Marketplaces such as Amazon & eBay allow sellers to get their products marketed for minimal or no cost.
Due to Amazon & eBay's strong reputation and brand familiarisation, many people prefer to shop using these marketplaces. The number of customers that buy their goods physically at markets and shopping centres is falling, meaning more customers are shopping online. Already a trusted retail source, Amazon and eBay are renowned for providing bargains on every day and specialist items, which further strengthens their stream of customers.
As websites and marketplaces such as Amazon and eBay have earned the trust of users over the years, their online services have improved and offer an extremely simple checkout system which caters for all users regardless of experience. Many marketplaces also cleverly use machine-learning to offer repeat purchases, special offers and related products.
With more online visibility, sales are likely to increase. On average, Amazon attracts over 400 million sessions to the UK version of the website each month. Worldwide, Amazon attracts over 2 billion sessions per month. Whilst users visiting Amazon directly is their highest stream of traffic, around a third of Amazon's traffic is from search, which demonstrates the potential of attracting new customers to your products on these marketplaces.
eBay, which is the UK's best-known auction-style marketplace, attracts nearly 400 million visits per month, and over 1 billion worldwide.
Which Marketplace is right for me?
Before jumping into an exciting online marketplace to sell and distribute your product, it's important to assess the pros and cons of the website and see how it works with your business. Whilst it's possible to operate within as many marketplaces as possible, it's important for sellers to understand the website, its services and system.
Is your product likely to attract multiple buyers that are willing to outbid each other? Is your product an everyday essential that provides a fantastic bargain? Is your item a homemade masterpiece that requires a unique audience? These are just some of the questions buyers can ask themselves before selecting a marketplace to sell.
Amazon
As an online retailer, Amazon has various features to help sellers provide their products to customers, including Amazon Prime (free-2 day shipping), fraud protection, an easy-to-use sellers account and a gift messaging service.
Customers that have purchased products from sellers on Amazon can leave a review to describe their shopping experience. Customer reviews are very important as they illustrate a seller's trustworthiness. Most customers will not purchase products from a source that is considered unreliable due to previous bad reviews.
If the products you're selling already exist in Amazon's extensive catalogue, sellers can easily list the item using their interface. In this case, sellers simply add the condition of the product, price and inventory.
eBay
eBay is a huge marketplace for buying and selling items for fixed prices on to the highest bidder via its auction system. As an auction, the price of your products can increase as more shoppers are attracted. Unsurprisingly, those selling unique items or antiques are often inclined to sell their items on eBay. Sellers on eBay are required to organise their own shipping.
Shopify
Shopify is a Canadian commerce company that has emerged as one of the most renowned e-commerce platforms, with a range of unique benefits to online traders. With a great range of professional and polished website designs, traders can showcase their product fairly easily on mobile, tablet and desktop versions of your website.
In addition, Shopify websites provide a strong level of technical support. Optimised for SEO, traders showcasing their items online can achieve high volumes of traffic using Shopify, which feature strong technical SEO (optimised for speed and responsiveness among other things) and on-site SEO.
Etsy
Ideal for distributing vintage or handmade goods, Etsy is a popular marketplace for a niche group of users. Etsy offers traders the chance to create a personalised feel, with the opportunity to create product listing that are appealing to users. Due to the nature of products available on Etsy, users have more money to spend and are not necessarily looking for a bargain.