Wholesale Cleaning Supplies For Your Business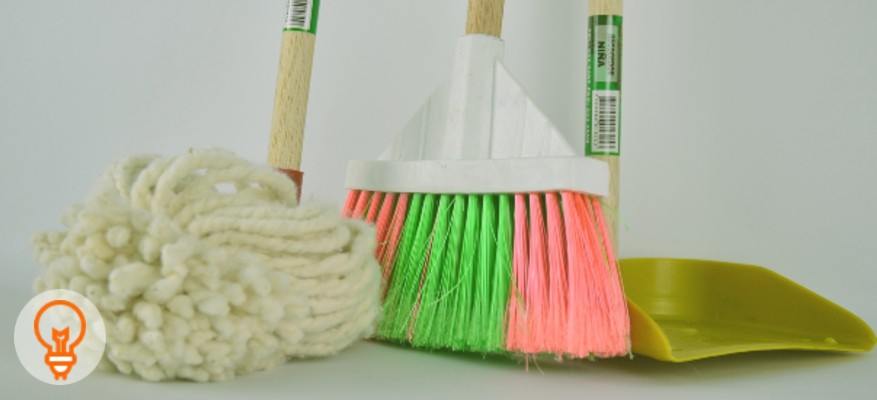 Professional & Domestic Cleaning Services
Pound Wholesale offer unique value on cleaning supplies for businesses that provide cleaning services. With discounts on wipes, sprays, sponges, scourers, cloths, brooms, mops, brushes, laundry supplies, dehumidifiers & cleaning products, your company can source bulk quantities of high-quality cleaning supplies for professional or domestic use.
Businesses and organisations that provide cleaning services can make great savings on an array of cleaning products to save your enterprise money. Whether your service specialises in cleaning homes privately, provides professional cleaning services at work complexes and offices or perhaps you're involved in hospitality, there are wonderful savings to be made at Pound Wholesale on cleaning supplies for the kitchen, living space or bathroom.
As vastly experienced cleaning wholesalers with plenty of experience supplying businesses, we recognise the importance of supplying high quality cleaning products to get the job done. For enterprises that offer professional cleaning services, the performance of cleaning products cannot be understated, and we seek to ensure our customers are buying durable and high performing items to tackle dirt, grease, filth and bacteria, keeping private and public spaces clean and hygienic. Businesses that specialise in cleaning depend on their results for future business and reputation, and we strive to provide the right cleaning products at the right price to give enterprises the best possible chance to succeed.
Outstanding Quality for Professional Cleaning Services
We stock best-selling and popular cleaning supplies that are widely available from UK supermarkets and retailers from brands like Fairy, Domestos, Green Shield, Astonish, Elbow Grease, Vanish and 151 so your company can have confidence in our products. From cleaning surfaces, floors and bathrooms to kitchens, dishes, your business can acquire big quantities of trusted products to keep things clean and hygienic.
In addition to the familiar cleaning products like wipes and sprays which are professional and domestic essentials, we stock a fantastic range of high-quality brooms, mops and brushes along with buckets and mop buckets that are made from durable materials for lasting performance. Our comprehensive range also includes laundry supplies and dehumidifiers.
How Your Business Can Thrive
Many businesses can benefit by buying in bulk from our exceptional range of cleaning supplies. If your enterprise provides professional cleaning services, our wide range of cleaning products offers money-saving solutions to help your business increase its profits. By purchasing large quantities of cleaning products, your business can make fantastic savings on the high-quality items needed to provide your service.
For restaurants, social housing or hospitality, our stunning selection of UK domestic cleaning supplies offers ample savings to your business, giving you the opportunity to focus your spending on other aspects of your business. From simple tasks like washing dishes to cleaning floors and surfaces, our range is equipped with quality cleaning products and sprays to keep areas like dining rooms, kitchens, bedrooms and bathrooms clean.
Businesses with in-house cleaning departments or janitors can buy from Pound Wholesale with confidence that they're saving as much as possible. For larger businesses and work complexes, large quantities of particular cleaning items are available, as well as an extensive selection.
If you're interested in buying wholesale cleaning supplies for your business, register for a trade account at Pound Wholesale today!