Wholesale DIY For Your Business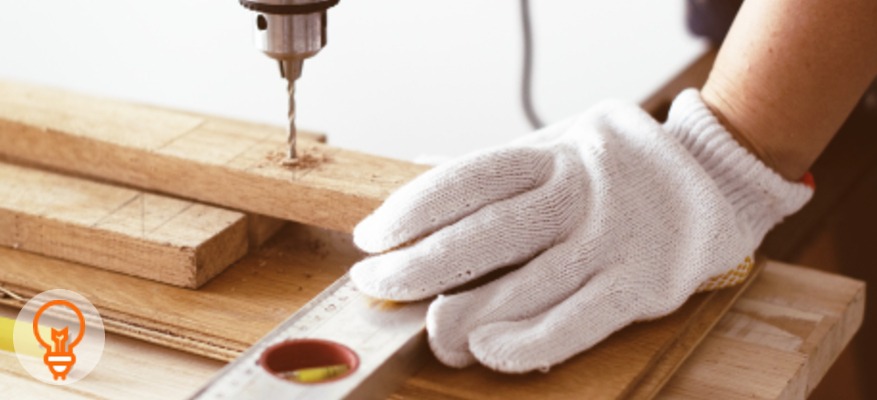 DIY Services, Tradesmen & Handymen
Pound Wholesale provide the UK's best selection of wholesale DIY, with vast ranges of high quality and trusted tools, supplies and accessories for an array of tradesmen and professions. Whether your business specialises in painting, decorating, building, plastering, plumbing, electrical, gardening, general DIY, automotive or home security, Pound Wholesale recognise that tradesmen take huge pride in their work and depend upon performance for future growth. To offer tradesmen and small businesses a high-quality collection of tools, DIY supplies and accessories to depend on, we source our in-demand and popular DIY products from renowned brands and reputable manufacturers.
Our extensive selection includes comprehensive ranges of glues, adhesives, tape, hand tools, drilling & grinding supplies, home security, painting & decorating, power tools, corner braces, fasteners & assortments, screws & nails, torches, sealants, sprays & chemicals and car care products for professional DIY tasks. Some of the reputable brands available at Pound Wholesale include Dekton, Marksman, Ultratape, 151 & Top Tools, which are all renowned for their durability, precision and quality.
Your business can have confidence when using our wholesale tools or DIY supplies in a professional capacity. Suitable for various household tasks, indoor or outdoor projects, our range also includes a fantastic selection of safety equipment like working gloves, goggles, helmets, knee pads, industrial dust marks, overalls, ear defenders, bungee cords, safety locks, electrical testers and much more to encourage safety at work sites.
Outstanding Quality DIY Products for Professional Services
Although we're known for competitive prices, we don't compromise on quality!
Whether your business is involved with large or small projects, in DIY, quality comes first. Our high-quality selection offers plenty of choice and variety to help businesses get the job done in a professional manner.
Our selection of glues, adhesives & tape provides a fantastic mix of affordable and premium solutions for various sticking and bonding tasks around the home or in professional DIY. With tapes and glues for all materials, our extensive selection includes gaffer tapes, duct tapes, masking tapes, PVC tapes, carpet tapes, super glues, adhesives & wood glues. For general DIY and building, we supply a high-quality selection of screwdrivers, pliers, trowels & scrapers, saws & cutting accessories and hand tools with ergonomic, manoeuvrable and durable designs for precision and ease of use.
Pound Wholesale distinctive selection includes premium brands like Dekton and Marksman which are renowned for precision. Professional DIY services, handymen and tradesmen alike can invest in a quality collection of tools and DIY supplies that are renowned for precision and high performance.
Unbeatably Low Wholesale Prices
Not only can your business have confidence using our DIY products in a professional capacity, you can be certain that you're getting the tools and items you need for the best possible price. By tirelessly searching the market and with unique industry connections, we're able to negotiate fantastic wholesale prices on high quality DIY accessories and we're delighted to pass on that great value to businesses that provide services in DIY.
Our low prices are ubiquitous across our range. Pound Wholesale offer unbeatably low prices on industry-standard DIY supplies to boost your business. Whilst helping services and tradesmen maintain a high level of performance, our competitive prices offer your business the chance to grow and reinvest funds in different aspects of your enterprise.
If you're interested in buying wholesale DIY for your business, register for a trade account at Pound Wholesale today!