A Guide To Pound Lines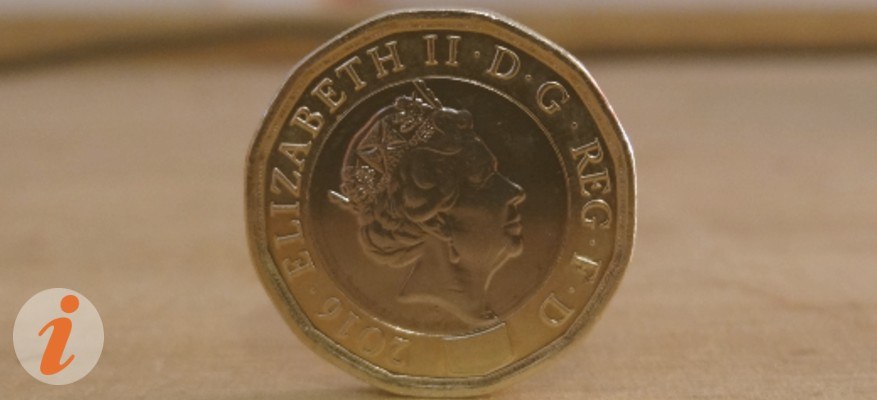 Wholesale Pound Lines at Pound Wholesale – Taking The Pound As Far As Possible
Pound Wholesale are the UK's leading supplier of pound lines in wholesale quantities, with hundreds of lines across multiple ranges offering significant bargains to convenience stores, market traders, car boot sellers and online traders. Our pound lines contain daily essentials, gifts and popular goods that offer your business the chance to retail its products for as low as £1, attracting savvy customers with bargains on the products they need.
Consumers are increasingly turning to online e-commerce sites and retailers for their products, and daily essentials and fast-moving consumer goods are no exception. Pound Wholesale offer the UK's widest selection of products, ranging from great value toys, gifts and baby supplies to cleaning products, DIY tools and pet supplies.
Having amassed years of experience providing retailers and various industries with great value on products, Pound Wholesale extensively analyses consumer behaviour and revaluates its range to ensure you're buying the items your customer needs. By establishing strong and prosperous relationships with manufactures around the world, we're able to provide your business with quality stock for the best possible bulk wholesale prices, with prices as low as 17p per unit.
We recognise that retailers and traders can struggle in challenging and evolving markets. By re-engineering products to suit various markets and industries, our selection of wholesale pound lines helps to relieve the burden placed on consumers by inflation, helping to maximise profits for enterprising businesses.
What Are Pound Lines?
Pound lines are defined as items that are sold by retailers for £1. At Pound Wholesale, we stock hundreds of products across all categories which are as low as 17p per unit. The type of products available for such a low price are often fast-moving consumer goods, which refers to items that are generally used quickly by consumers and re-purchased.
Of course, we're all familiar with huge retailers across the UK that sell items for only a pound. For businesses and retailers looking to stock pound lines that offer significant margin, then look no further than our extensive range. Pound lines are always appealing to consumers due to affordability and shopping simplicity.
What Type of Business Buys Pound Lines?
Although Pound Wholesale's name has in-part been established by supplying pound shops, discount stores and retailers with pound lines, we are not restricted to selling to any business or enterprise. As businesses in the UK and across the world continue to develop, innovate and create, we continually strive to expand our range to facilitate the needs of ambitious entrepreneurs.
Today, businesses operate in a variety of ways. From beauty salons, craft makers, artists and personal projects to events, catering, festivals & outdoor/indoor events, garages, DIY services, automotive services and social media marketers. Increasingly, we see small businesses and self-employed entrepreneurs thrive by producing content or products in their own environments.
We believe in business! Pound Wholesale proudly supply an amazing range of pound lines to our many customers, from daily supplies and accessories to niche and speciality items. If entrepreneurs require certain items at the right price, Pound Wholesale endeavour to source new products for the best possible price to help business make their profits.
Pound Lines from Pound Wholesale
Our extensive selection includes toys, stationery, DIY, garden supplies, cleaning supplies, pet supplies, baby supplies and kitchenware. Packed with everyday supplies and accessories for various industries, pound lines from Pound Wholesale includes disposable items and single-use products for home, garden or professional use.
Toys
Pound Wholesale stock an incredible selection of great value toy pound lines for kids, pocket money toys and CDU toys ready for retail. Our range of toys pound lines includes toys for girls and boys, craft projects, babies and much, much more. From guns, swords and vehicles to action figures, balls, pods and sports sets, our exciting range of toys will excite any young energetic child.
Stationery
Our selection of stationery pound line supplies has all the small daily essentials your shop or business needs, from pens, pencils, colouring sets and markers to paper, workbooks, envelopes, memo blocks, clips, pins and much more! With extensive ranges of pound lines on arts & craft, office supplies and postal supplies, schools, offices and stationery businesses can make fantastic savings at Pound Wholesale.
DIY
Whether your business is a discount DIY store or DIY service, you can buy all of your affordable DIY supplies from our range of DIY pound lines. With vast quantities of tapes, sprays, sealants, tools, spare blades, clamps, hooks, trowels, & working gloves, our range is suitable for painting and decorating, cutting and general DIY tasks.
If your business is interested in buying pound lines at Pound Wholesale, register for a trader's account today or call us at 01254 790 233 for more information.