Kitchenware - Buying Guide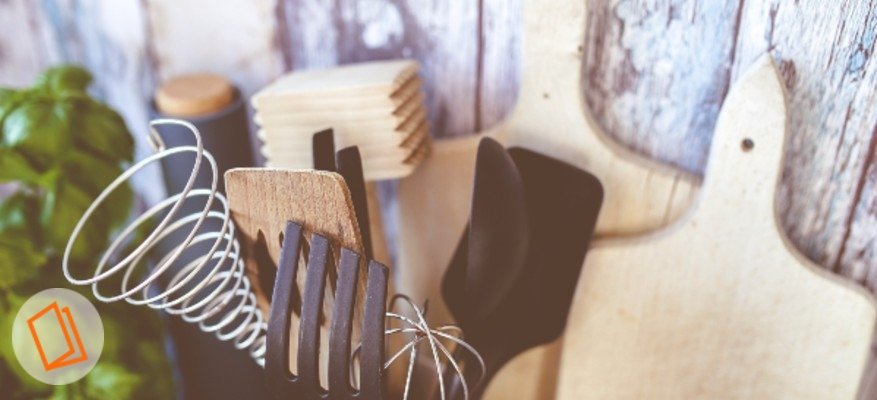 Pound Wholesale are one of the UK's largest wholesalers of kitchen supplies, stocking hundreds of popular and best-selling lines across various kitchenware departments. Committed to providing the quality kitchenware supplies our customers and businesses need, our high-quality collection offers fantastic savings on household essentials. From cooking, baking and preparing food to general kitchen maintenance, our exceptional range provides supplies for an array of businesses and UK retailers.
Our ever-expanding and evolving collection of kitchenware includes vast ranges of tableware and dinnerware. With all the kitchenware accessories you'll ever need, Pound Wholesale stock great selections of kitchen utensils, cutlery, chopping boards, cookware, saucepans, roasting tins and much more.
Storage Solutions and Disposable Kitchenware
We supply an unbeatable selection of food storage boxes and containers, perfect for storing and transporting various foods, tinned goods and more. Providing essential storage solutions around the home, our vast collection includes lidded storage boxes, folding crates, boxes with handles and drawer towers.
Bin Liners, Refuse Sacks & Food Bags
Our extensive range of kitchenware includes all things bags. From a vast array of bin liners and refuse sacks to food bags, freezer bags and carrier bags, retailers and shops can make great savings buying bulk bags at Pound Wholesale.
Pound Wholesale's wide selection of bin liners and refuse sacks has every type of bin bag needed for removing rubbish from the home. Our range is unique, offering heavy duty, extra strong and thick options as well as bin bags with tie handles and various sizes to cater for all bins. There is also a brilliant range of rubble sacks and green garden sacks available.
When it comes to preparing, cooking and storing food away in fridges and freezers, our extensive collection of food and freezer bags will come in handy, with stunning bargains on various oven, roasting, steaming and toasting bags. With a brilliant selection of resealable food bags, sandwich bags and freezer bags, our range has storage solutions for households storing frozen meats, vegetables and leftover food.
Foil
Great for roasts, grilling dishes and storing food, our selection of wholesale foil includes vast ranges of aluminium foil, foil trays and foil dishes with lids. Catering for outdoor events, festivals and BBQs, foil trays can be used to serve hot food or takeaways.
Kitchen Utensils and Cutlery
Packed with everyday kitchenware essentials for cooking, serving and eating food, kitchen utensils can be the making of the contemporary kitchen style. Our comprehensive selection has items for preparing virtually all foods, from meats, fish and vegetables to rice, pasta, creams and sauces. With stainless steel and nylon products, our collection will fill the kitchen with kitchen utensils, turners, ladles, mashers, whisks and wooden spoons.
When it comes to the eating, Pound Wholesale offer great ranges of stainless steel cutlery, including knives, forks and spoons sold separately or as sets. We also stock a high-quality range of knives ideal for home or professional cooking, including bread knives, steak knife sets, serrated knives, paring knives and carving knives.
Our brilliant collection also includes great prices on scissors, can openers, meat mallets and serving tongs.
Cooking and Baking
In busy households, quality cooking and baking accessories are always a favourite. With an extensive range of products available, our complete selection includes low prices on high quality cookware and baking lines.
Our range of cooking essentials includes a brilliant selection of roasting trays, baking trays, loaf tins, pizza trays and saucepans, suitable for cooking all kinds of foods and popular meals.
From blenders and mixers to cases and liners, icing bags and rolling pins, baking enthusiasts will love our range of baking supplies and essentials.
Mugs & Giftware
Featuring an exciting fusion of classic and contemporary mug designs, Pound Wholesale's inspirational array of mugs and giftware includes various stylish additions to the home. Spanning from the minimal to the colourful, our collection is packed with great gifts for partners, friends and the whole family!
Drinks Bottles & Flasks
From sports, fitness and outdoors to camping and winter walks, our range of wholesale Drink Bottles and Flasks offers plenty of variety. Our selection of thermal and insulated designs includes large flasks with cups, travel mugs and a range of bottles in different shapes and sizes.
Why Buy Wholesale Kitchenware At Pound Wholesale?
Small, medium or even large enterprises can invest resources in bulk quantities of kitchenware at Pound Wholesale. By conducting thorough and detailed research, we're able to diversify our range of kitchen accessories and offer the lines our customers need. Pound Wholesale has established strong relationships with trusted kitchenware brands and suppliers to ensure quality and the right price.
Having amassed years of experience wholesaling kitchen accessories to businesses and retailers all over the world, we know a thing or two about kitchenware. Our extensive collection of kitchenware is neatly defined and categorised across our site to assist your navigation. Your business can buy bulk quantities of the stock you need at competitive prices and Pound Wholesale will ship to your doorstep.
If you're interested in learning more about our range of kitchenware or our service, you can call us on 01254 790233 or email at info@poundwholesale.co.uk.