Seasonal - Buying Guide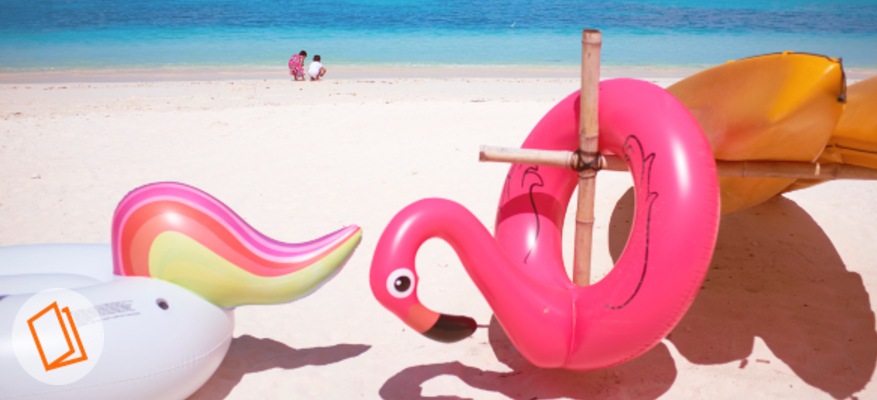 Pound Wholesale provide a stunning range of seasonal wholesale supplies to ensure your business is ready for all the challenges that seasonal periods and festivities pose throughout the year. From Summer and Winter to Christmas to Halloween, we offer fantastic savings on a vast array of items, products and supplies that are annual essentials for the consumer market.
Whether your business is involved with retail, home craft projects or provides services, there are unique savings to be made at Pound Wholesale! From decorative solutions and gift wrap to small gifts and greetings cards, Pound Wholesale has amassed years of experience providing various industries with a range of seasonal products that offer tremendous value.
Summer
Pound Wholesale provides the UK's largest wholesale range of summer supplies and accessories, with amazing prices on best-selling products that consumers can't do without during the scorching summer months. From toys and games to BBQ supplies, picnic supplies, gardening and outdoor essentials, our extensive selection of summer products has all the supplies you need for the sun.
When it comes to toys and having fun, there's no better range for kids playing outdoors in the summer months! We supply a stunning range of pool and beach toys for the summer holidays, including goggles, snorkelling sets, lilos, rings, beach balls, buckets, frisbees, spades and much more to keep energetic kids occupied at the pool or beach.
Get kids equipped for a summer water fight with our fantastic range of wholesale water pistols and guns. From high pressure water guns and water bombs, to miniature water pistols in CDUs and water blasters, kids will be sure to make a splash with friends with our high-quality selection!
We are the UK's leading supplier of wholesale fans, with a brilliant selection of desk fans, tower fans and handheld designs available for staying cool during the summer months. Suitable for home or the office, your business can make amazing savings on bulk quantities of wholesale fans and increase your profits.
For general household tasks and gardening during the summer, we stock an array of items that homeowners just can't do without! From garden sacks and laundry supplies to pest control and weed killer, Pound Wholesale extensive range of homewares for the summer offers fantastic value for convenience shops and local stores.
Everybody loves an outdoor picnic or summer BBQ! To get everyone in the summer party mood, we stock a brilliant selection of cups, jars, straws, freezer blocks, ice cube trays and much, much more!
Christmas
Pound Wholesale offer incredible savings on popular lines during the festive period to give your business a reason to be jolly. From decorative supplies and candles to gift wrap, gift bags and craft supplies, Pound Wholesale's high-quality range offers amazing savings on bulk quantities of Christmas supplies.
Winter
We stock a wonderful range of winter essentials to stay warm and safe during the treacherous and cold months. From water bottles and electric fans to oil-filled radiators, we provide numerous home or office heating solutions to stay warm in cold conditions.
For safety on the road, we stock an array of car and automotive accessories to ensure drivers take the necessary precautions in icy, frosty and dangerous road conditions, including ice scrapers and de-icer.
Why Buy Wholesale Seasonal Supplies at Pound Wholesale?
Pound Wholesale are the UK's leading supplier of wholesale seasonal toys and products. Sourced from reliable manufacturers and renowned brands, your business can have confidence in the quality and safety of our range, regardless of what industry you operate within.
We scour the market and work tirelessly to negotiate the best possible prices on all of our wholesale seasonal products to help boost business profits and ease the burden placed on the consumer. With low UK wholesale prices on a range of seasonal products, your company can register for a trade account with Pound Wholesale and bulk buy in large quantities to drive your business forward.
If you're interested in learning more about our range of seasonal supplies or our service, you can call us at 01254 790233 or email at info@poundwholesale.co.uk.