Increasing Your Profits: Wholesale Cleaning Supplies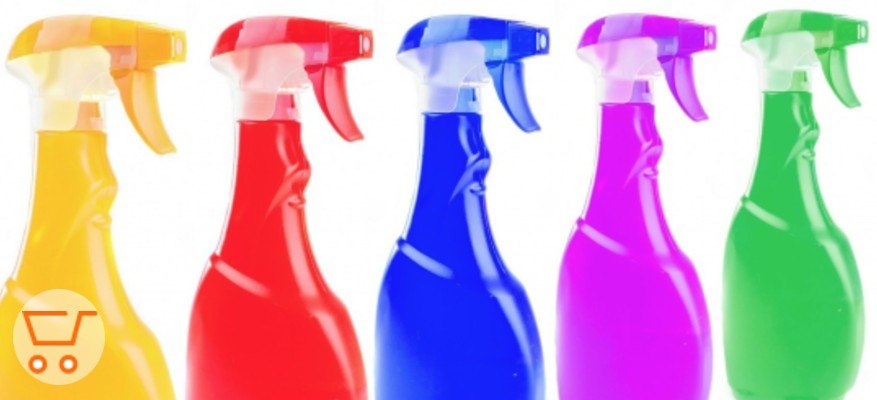 Pound Wholesale stocks the UK's broadest selection of cleaning supplies. Encompassing every cleaning product or item needed to keep the household or workspace sparkling clean, our amazing selection leaves no space for grease, grime, dirt or filth to fester. Our extensive selection offers your shop or retail site the savings you need to be competitive and increase your profits.
For retailers and discount shops, cleaning supplies are always a huge department, and the importance of offering great quality products with margin is paramount to businesses. Our competitive pricing on cleaning supplies that are used on a daily basis by UK consumers offers your business the unique opportunity to bulk buy cleaning products like wipes, sprays, sponges, scourers, washing up supplies, cloths, brooms, mops, brushes and laundry supplies. Our selection varies from items for kitchen, bathroom, floors and surfaces, so your business can bulk buy all cleaning supplies at Pound Wholesale.
With retailers, discount stores, pound shops, online e-commerce platforms and supermarkets competing in a challenging market, it's never been so important to offer your customers an incentive to shop cleaning supplies with your business. Pound Wholesale's extensive selection offers the familiar products and recognisable brands that are trusted by homeowners and used on a daily basis.
We routinely conduct thorough market research to ensure our customers that sell on cleaning supplies are sourcing high quality products that are fit for purpose and ready for professional or domestic use. Our ever-expanding range is constantly evolving and diversifying its already brimming selection, offering our customers bargains on fresh and exciting cleaning supplies.
An Unbeatable Cleaning Range from Popular Brands
From washing dishes and mopping floors to scrubbing tough stains and washing laundry, our brilliant selection of cleaning supplies caters for every area of the home or property. As leading UK cleaning wholesalers, we believe in providing quality as well as great prices.
A key component of the fast-moving consumer goods market, consumers that buy household cleaning supplies are likely to continually purchase products that are effective and high performing. Building consumer trust and loyalty is crucial for businesses that distribute fast-moving consumer goods, so it's important that your business has confidence the quality of our supplies.
From our outstanding range, you can find cleaning supplies from the likes of Fairy, Elbow Grease, Domestos, Duzzit, Green Shield, Astonish, Surf, Bettina & 151. Retailers and discount stores can drive margin and profit by making the most of brand loyalty with Pound Wholesale, as our prices on branded cleaning items are the best wholesale UK prices.
Our selection of UK cleaning products is strictly tested for safety and quality.
Low Prices on Cleaning Essentials
By offering your customer unique savings on cleaning products, your business can grow exponentially. Retailing domestic or professional cleaning essential at affordable, competitive prices is likely to attract consumers to your store and improve customer retention.
Thanks to our unique industry connections and understanding of brands, we're able to offer unbeatable prices on bulk quantities of wholesale cleaning products. Although our range of cleaning supplies is synonymous with quality and top-class brands, we endeavour to provide our cleaning products for the lowest possible price to ease the burden on the consumer and maximise retail profits.
If you're interested in selling wholesale cleaning supplies available at Pound Wholesale on your retail website, in your store or via an online marketplace, register for a trader's account at Pound Wholesale today.