Increasing Your Profits: Wholesale Baby Supplies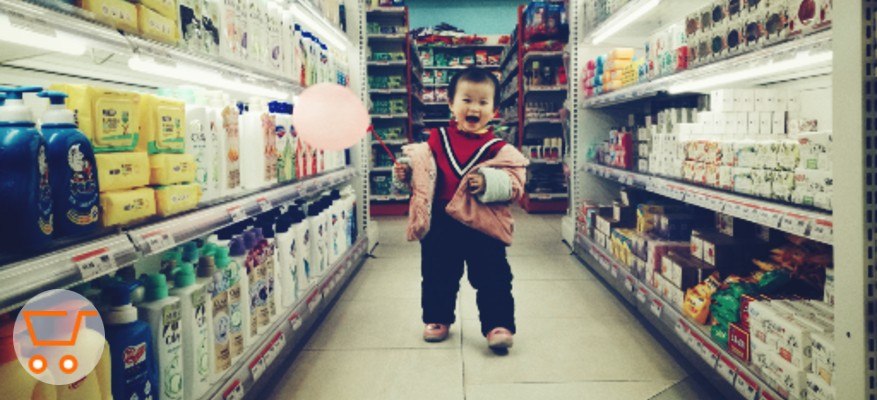 For your retailer to be the UK's first choice for baby supplies, a variety of factors must be considered, such as quality, choice and price. Pound Wholesale's comprehensive selection of baby supplies offers retailers, pound shops and discount stores fantastic savings on parenting essentials like weaning and feeding supplies, changing & wipes, toys, blankets, bibs and babywear. If your store stocks items like nappies, baby bottles and soothers, then look no further than our extensive selection that offers unique bargains to baby supplies retailers.
For online traders and retailers operating outside of the fast-moving consumer goods market, our impressive selection of baby supplies offers fantastic savings on baby shower gifts, learning materials and toys which will be impossible to beat. For helping babies learn, grow and develop, parents want the very best items and our range features familiar and renowned brands that consumers recognise.
By continuously conducting thorough market research, we understand which items parents require and endeavour to source a multitude of selections for retailers to sell on for the best price.
Most convenience stores supply a wide range of baby supplies to support busy parents in local communities. For local stores and market stalls, customers appreciate quality and trusted brands, and our fantastic selection offers savings on the items that parents rely on. In addition, parents often turn to online to make savings on baby supplies products.
Low Prices
Our range offers the best UK prices on wholesale baby supplies for online traders and convenience stores. On everything from daily baby care items to lavish baby shower gifts, Pound Wholesale's great prices are reflected across all of our categories. With unique relationships with renowned international manufacturers and brands that specialise in baby supplies, we're able to offer our customers the very best prices.
Pound Wholesale provide the quality baby supplies that drive profit in retail. With our great quality products and fantastic prices, your business can acquire stock that helps parents look after their beloved little ones to build consumer trust and loyalty, as well as offer your business the profit margins it needs to thrive. Many baby products and supplies are considered fast-moving consumer goods, which refers to items that are bought at minimal cost to parents, quickly used or consumed and repurchased. If parents buy baby supplies from your business that are effective and offer a significant saving, they're likely to buy from your shop or retail site again.
Trusted Quality
It's not all about low prices!
With recognisable brands like Johnson's, First Steps & Huanger, your customer can be sure they're buying reliable items that are safe to use in babycare. In addition, stocking renowned brands in your store attracts customers that are drawn to products they're familiar with.
Pound Wholesale enjoy an excellent relationship with recognised brands that specialise in baby supplies, ranging from daily consumable products like nappy bags, cream & oil and sponges to high quality gifts and supplies like blankets, bibs, plush toys, dolls and baby bottles. By sourcing quality baby products that satisfy the demands of busy parents, retail stores and online traders can make an impression and build their reputation, which ultimately leads to more customers that buy more frequently.
Small Margin, Big Profits
Whilst many retailers and traders are tempted by pushing margins as far as possible when buying and selling baby supplies, many sellers experience growth and success by keeping margins small. Although profiting from narrow margins may not seem like much, busy parents have lots to pay for and will appreciate low prices on high quality baby supplies.
Not only is this likely to lead to more sales, it's fantastic exposure for your retail shop or brand and encourages new customer to shop baby supplies with your business. Pound Wholesale has vast experience providing retailers with stock that has offered fantastic profitability for retailers, and we continually seek to keep our prices as low as possible for consumers to buy affordably.
If you're interested in selling wholesale baby supplies available at Pound Wholesale on your retail website, in your store or via an online marketplace, register for a trader's account at Pound Wholesale today.