Wholesale Kitchenware For Your Business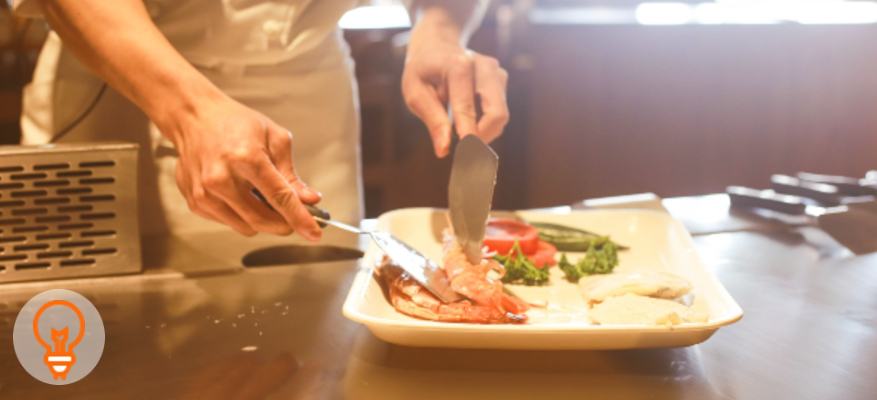 Restaurants, Cooking & Food Storage Services
Pound Wholesale's selection of wholesale supplies offers affordable kitchenware solutions to an array of businesses that specialise in cooking, baking or kitchens. We are the UK's first choice for enterprises like restaurants, bakers and mobile cooking services that rely upon high quality kitchen utensils, cutlery and kitchen utensils for their business.
Our high-quality range of kitchenware is suitable for domestic or professional use, with a distinctive selection of wholesale kitchen supplies to complete an array of tasks with ease. From kitchen utensils, cutlery, chopping boards and graters to baking supplies, plastics and disposable, storage solutions, food prep supplies and cooking products, our collection of wholesale kitchenware is wide and diverse, without compromising on quality.
Having supplied various small, medium and large businesses with wholesale kitchen supplies, Pound Wholesale appreciates great quality in addition to competitive prices. Our low prices on premium kitchenware brands such as Prima, everychef, Apollo & Cookhouse help businesses compete in challenging markets to increase profits and perform daily tasks effectively.
Pound Wholesale go that extra mile for our customers; if your mobile catering service or restaurant requires a large quantity of product by a particular date, we can work flexibly alongside your business to ensure that the quantity is acquired and supplied with a variable time period.
Unbeatable Quality
Your business can have confidence in our high-quality selection of kitchenware products if your services include cooking, baking, food storage, food prep or hospitality. With an array of leading brands and renowned providers available, Pound Wholesale's range is filled with durable, practical and quality products that professionals rely on.
For restaurants, mobile cooking services and kitchens, we provide a fantastic selection of kitchen utensils, frying pans and roasting trays, cutlery, chopping boards, foil, BBQ supplies and disposable and storage solutions needed to drive business. From cooking and preparing food to storage and serving, our extensive selection has numerous lines for your business to explore.
Competitive Prices
Having supplied numerous enterprises and businesses with wholesale kitchenware for many years, we recognise that profit and margins are huge factors for every successful organisation. By conducting extensive research and with unique industry connections, we strive to ensure we're providing the best possible prices on wholesale kitchenware so businesses can acquire their stock for less, generating more resources which can be reinvested in other aspects of your service.
An Expanding and Evolving Range of Wholesale Kitchenware
To reflect the very latest industry trends and exciting products on the market, Pound Wholesale regularly re-evaluate and improve our range to offer your business the best technology and quality to improve its service. From small kitchen appliances to our selection of knives and utensils, we're constantly on the look-out for improved products and ranges that can add genuine value to your enterprise.
If you're interested in buying wholesale kitchenware for your business, register for a trade account at Pound Wholesale today!