TidyZ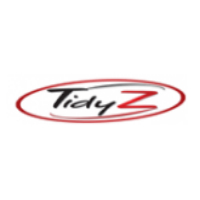 TidyZ's products are widely available from retailers across the UK, providing fantastic value on an array of refuse sacks and bags. From food, freezer and doggy backs to refuse sacks and bin liners, TidyZ's extensive range is trusted by consumers. TidyZ stock reliable, extra-strong refuse sacks and bags for sandwiches and snacks.
Bulk Buy TidyZ Bags & Bin Liners Online
Pound Wholesale are leading UK wholesale suppliers and distributors of best-selling TidyZ lines, with competitive prices on bags and bin liners. With liners and bags for the kitchen, home, garden, nappies, TidyZ's huge selection of products includes strong, extra strong materials and tie handles for security.