Giftmaker Collection | Wholesale Brands | Pound Wholesale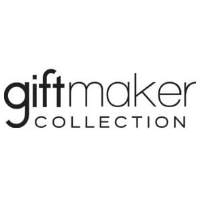 Giftmaker specialise in gift wrapping paper, gift bags, greetings cards and wrapping decorations. Suitable for birthdays, Christmas and celebratory occasions, Giftmaker offer the finest presentation possible for gifts and presents, whether it's a gift for friends, family or colleagues. With high quality and sentimental products, Giftmaker's wrapping accessories express love and style.
Pound Wholesale are leading UK wholesalers and distributors of the Giftmaker Collection, offering competitive prices on wrapping essentials that provide great value. A popular brand all-year-round, Giftmaker are an appealing option for gift wrap and stationery suppliers.