Bull Brand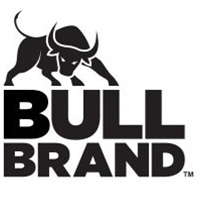 Pound Wholesale are the UK's premier online bulk supplier of wholesale Bull Brand smoke products, with a huge array of products available, from filter tips, papers and lighters to rolling machines and flavoured smoking products. Formed in 2004, Bull Brand is a favourite across the UK, with their premium quality products widely available online and from retailers. Bull Brand's mission is to bring the finest tobacco and smoking accessories from around the world to the UK. Renowned for their excellent prices and commitment to quality, Bull Brand are one of the most popular smoking accessory brands in the UK.
Bulk Buy Bull Brand Smoking Accessories Online
Pound Wholesale stock a huge range of UK favourites by Bull Brand, from plain and regular filter tips and papers to an array of flavoured smoking products. The Bull Brand range at Pound Wholesale also includes rolling tobacco machines and lighters.