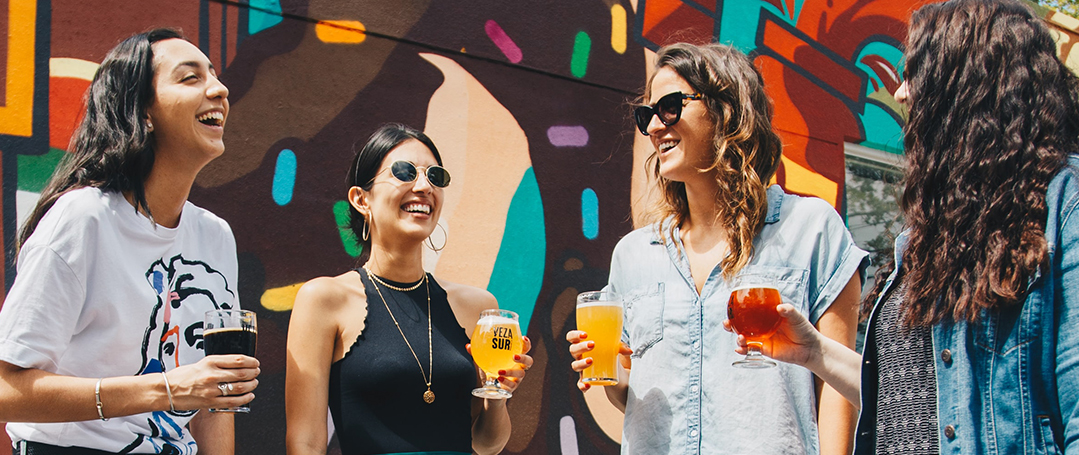 From the 12th of April in England, sections of the economy began to reopen, with pubs, restaurants, shops, gyms and hairdressers all given the green light to resume their business activity. Moreover, friends and family can now meet in gardens, parks and outdoor spaces.
But the good news doesn't stop there! Many parts of the UK has experienced glorious sunshine in April, and with the warm summer months on our doorstep, businesses need to get ready for hospitality, BBQs and outdoor events.
On the 17th of May, further lockdown restrictions will be eased, with indoor hospitality resuming, some outdoor events permitted and friends and family meeting indoors either in groups of six or two households.
With friends and family being deprived of their loved ones company for so long, it's understandable why so many are excited to get back to normal.
Here are some Pound Wholesale products that are likely to be popular as we rediscover some normality this summer!
Hospitality Essentials
Restaurants, bars and cafes have had a very difficult year, and have had to quickly adjust by providing their services in outdoor spaces.
Pound Wholesale stocks an exciting range of Citronella outdoor fragrances by Chatsworth, which include tea lights, air fresheners, incense sticks and candles. Specially designed to keep pesky pests such as flies and mosquitoes at bay, the Citronella range has proven hugely popular, and look to be an essential for hot summer nights.
One of the excellent mediums for hospitality every summer is the great British BBQ! Pound Wholesale has strengthened its range of BBQ and picnic supplies to ensure we're more prepared than ever for BBQ weather!
Pound Wholesale has stocked up on popular disposable BBQs from Big K. Burning at higher temperatures for longer, the Big K Disposable BBQs are perfect for camp sites and outdoor hospitality.
With so many pubs and restaurants even cooking outdoors, Pound Wholesale has enriched its BBQ collection with a huge range of charcoal, lumpwood charcoal, instant charcoal, hickory, logs, kindling and more! Not only great for adding smoky flavour to meat, fish and vegetables to satisfy BBQ obsessives, but great for Pizza ovens, firepits and more.
For glorious outdoor essentials, Pound Wholesale are as ever equipped to supply a range of disposable plates, cutlery and picnic supplies!
Staycation
Although it will be possible to travel to popular tourism destinations this summer, many will opt for a UK staycation. And with so many hotels, travel lodges, campsites and restaurants to choose from, there's no surprise that so many friends and families are making plans to stay in the UK to help businesses thrive.
Pound Wholesale's range of wholesale camping supplies is complete with thermal bottles and flasks, kettles, portable stoves, gas, lanterns and torches – everything you need for an outdoor adventure!
Britain may not be the warmest of holiday destinations. Nevertheless, Pound Wholesale stock an unbeatable selection of electric fans, from desk fans, tower fans and clip-on oscillating fans to convenient handheld fans to keep cool even in a UK heatwave.
Whether you're staying at home, staying with relatives or providing hospitality services outdoors, there have seldom been times where a beautiful garden has been more desirable. So many friends and families will be making memories and sharing occasions in their gardens this year, and Pound Wholesale has reimagined its garden selection to offer just a little bit more.
For planting and growing, Pound Wholesale has added eazifeed to its range, an innovative brand that uses an array of formulas to encourage the healthy growth of flowers, plants, shrubs and grass. Enriched with organic ingredients and extracts, their selection includes feeds for roses, lawns, and multipurpose growing.
For maintaining your garden, Pound Wholesale's range of garden tools and accessories is packed with essentials like spades, cultivators, forks, brushes, shears, secateurs and weed burners. With a range of watering systems, hose accessories and sprays guns available, watering flower beds and planters will be easier than ever.
Pound Wholesale has endeavoured to expand its range of bike accessories in order to cater for cycling enthusiasts. From road cycling to mountain biking and off-road adventures, every cyclist needs a good range of supplies for their journey. Among our latest products from the cycling category are Schrader bike inner tubes, offering excellent value on a must-have to keep cyclists on the road.
We also stock an unbeatable selection of bike locks accommodating for all types of bikes and facilities and quality requirements, from chain locks and combination locks to cable locks with keys.