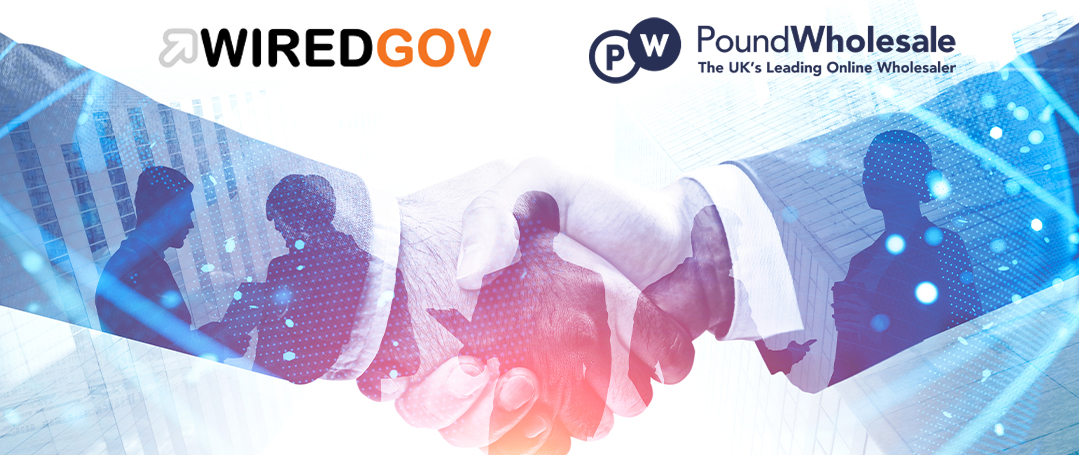 We're delighted to announce that WiredGov has formally added Pound Wholesale as an approved UK Government and public sector provider. This means that we will be considered a preferred supplier of public sector businesses, services and industries.
This news is testament to the many years of hard work our staff has put in, from the website and procurement to the endeavours of our account managers, internal processing, office team and warehouse operatives.
We whole-heartedly recognise the challenges that all businesses and organisations are currently facing in terms of inflation and are tirelessly working and scouring international markets to help our customers keep their costs down and remain profitable.
Pound Wholesale are collectively thrilled by the prospect of working closely with manufacturers and international suppliers to deliver excellent value and quality to all types of businesses and organisations operating from within the public sector.
We're very optimistic that our service will help public sector organisations achieve their goals and targets, whether it's delivering world class services, improving efficiency or providing unbeatable value for consumers.
Although Pound Wholesale was originally formed as a pound shop and discount retail supplier facilitating the fast-moving-consumer-goods market, it's evident it has become a far-reaching service that deals with almost every business type in our society, from online traders and retailers to professional services, charities, and organisations.
Just some of the organisations we've supplied include health services, local councils, post offices, schools, universities, libraries, pharmacies, military services and police services, and our range of clients is showing no sign of slowing down. Irrespective of the business type, Pound Wholesale will continually seek to provide a fast, effective and transparent service that is intuitive and comprehensive.
Pound Wholesale Supplying The Public Sector
We process orders of all sizes, dispatching shipments with fully tracked courier and haulier services to deliver directly to your business. For large networks and web-based teams, we're able to consolidate various email addresses into singular accounts, with tier account management and permissions controls available.
To improve our services, Pound Wholesale has heavily invested resources into automation and streamlining internal processes to become more efficient.
Our product range includes 5,000 products, with hundreds of renowned and leading brands available. Pound Wholesale prioritises safety and quality with its products, and can provide Safety Data Sheets, Material Data Sheets or other relevant documentation upon request. We're able to offer both affordable and premium bulk solutions to our customers in order to suit various budget demands and financial requirements. Pound Wholesale's wide and varied range includes everything from essential cleaning, office and stationery supplies to DIY, electronics, outdoor supplies, kitchenware, plastics and disposables, seasonal supplies and much more.
Our team includes dedicated account managers conversant with supplying governmental agencies with commercial and procurement services and tendering for opportunities. Our representatives can visit workplaces directly, conduct meetings and manage your account.
Discover our WiredGov profile here!