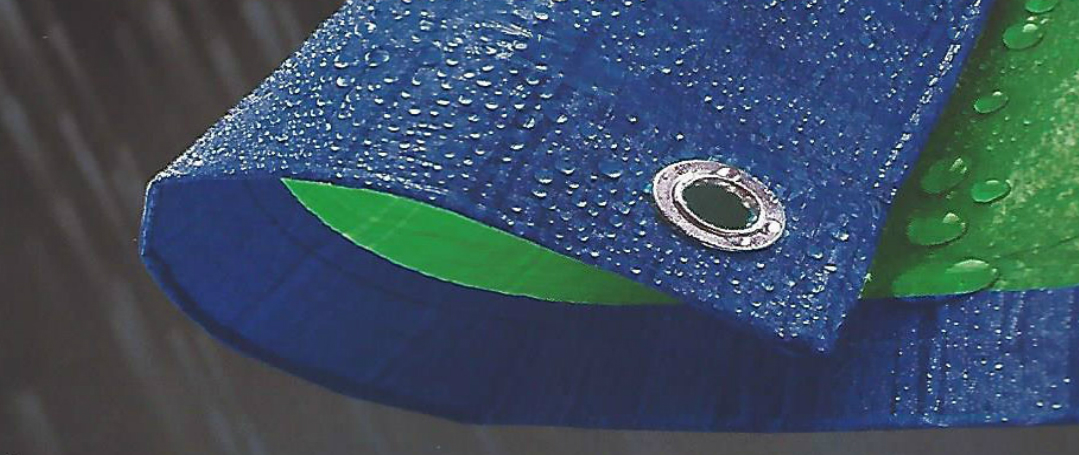 As the winter months creep in and temperatures drop lower and lower, homeowners and traders across the UK will be preparing for the bitterly cold winter. With conditions expected to reach or surpass freezing, it's important that Brits take the necessary precautions to protect their home and belongings.
A good supply of Tarpaulin can be invaluable in the frosty and wintry months. Used to protect or cover areas of the home, protect brickwork and masonry from weather damage or used as a ground sheet, there's no question that tarpaulin is a popular item for the winter, and businesses can offer great quality to their customers with our range at Pound Wholesale.
Pound Wholesale sources its tarpaulin from quality manufacturers and aim to provide unrivalled value on tarp in the wholesale market.
What is Tarpaulin?
Tarpaulin, which is sometimes referred to as tarp, is a large sheet of strong, flexible, waterproof and shrink-proof material that is usually coated with polyurethane and made from polyethylene. Tarpaulin usually features grommets in the corners to pass rope through, which allows tarp to be tied down in position or suspended.
How is Tarpaulin used?
Throughout the year, tarpaulin is widely used at home, on construction or DIY sites, arenas or stadiums and during camping or exploration trips.
Homeowners use tarpaulin in the winter to protect belongings or areas of the home from the elements. Wind, rain or sunlight can all pose threats to belongings, and a good piece of tarpaulin can act as a shelter. Whether you're protecting vehicles, rarely used pieces of machinery or a swimming pool, tarpaulin can go a long way for homeowners.
On professional work sites or at DIY projects at home, tarpaulin can be used to protect brickwork, masonry, wood piles, equipment and machinery from harsh wintry conditions.
At stadiums or outdoor events and arenas, tarpaulin is sometimes used to cover unused areas of the stadium.
For adventurous types, the winter offers many exploration and camping trips if you don't mind the cold. Tarpaulin has an array of uses when it comes to camping outdoors. Ideal for use as a ground sheet or suspended as a cover, tarpaulin is the waterproof solution that campers rely on, especially in the winter!
Tarpaulin from Pound Wholesale
Pound Wholesale stock a versatile range of tarpaulin in various sizes to accommodate your tarp needs. As tarp provides such an array of uses at home and outdoors, a good range for traders can be important, as people require different sizes.
Our tarpaulin is in blue and green, 70gsm (8 x 8 weave) and provides amazing value for money. Resistant to -20c, our tarp is available in an array of sizes, including 1.2m X 1.8m, 1.8m x 2.4m, 2.7m x 3.5m & 3.5m x 5.4m. We also stock a brilliant range of tarp accessories, including repair kids, ropes and hooks which can be used to hold or suspend tarp.
For more information on our incredible range of tarpaulin, check out each product individually at our site!