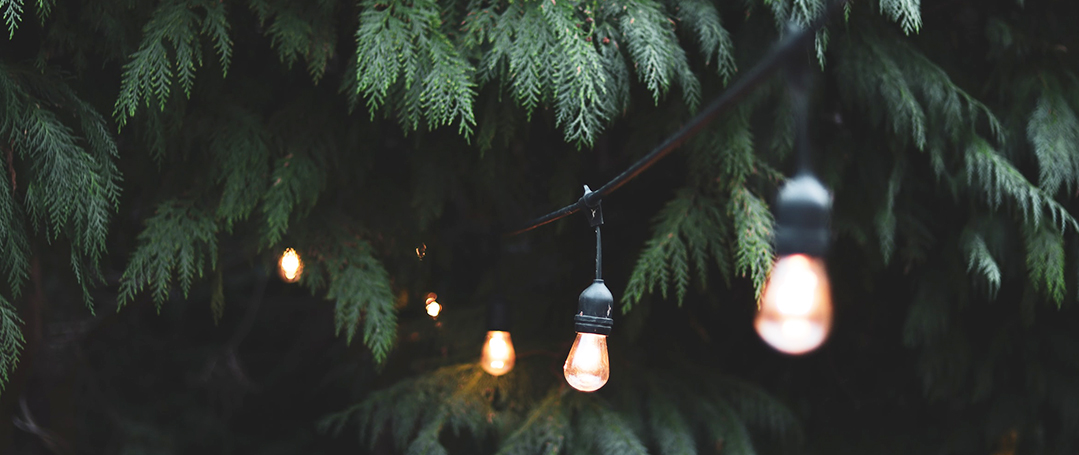 With summer approaching, homeowners have friends and family to accommodate and social media followers to impress with their gardens and outdoor spaces! Pound Wholesale has expanded its selection of garden products to include contemporary-inspired decorative features, ornaments, outdoor lighting and much more.
The warm summer months create magical evenings where friends and family enjoy barbecues, parties and fires. To create a relaxing atmosphere for everybody to enjoy, our selection of decorative garden is designed homeowners with all types of gardens; from urban and wildlife friendly gardens to terraces and balconies.
It's safe to say that the UK gardening phenomenon was boosted by the pandemic, with Pound Wholesale launching a range of summer products that were designed for households staying at home.
Whether it's a major landscaping vision with a total overhaul or just adding some decorative touches to outdoor areas, our range is packed with little bargains to liven up your garden range in 2022! Discover our full range of wholesale garden products on our website!
Decorative and Novelty
Pound Wholesale has revolutionised its range of garden décor and novelty supplies, adding an array of modern and popular decorative products for the garden and outdoor areas. Packed with practical, beautiful and stylish additions to breathe fresh life into your outdoor space, our range includes a selection of wall and stake decorations, with vibrant, highly detailed wildlife illustrations of bees, ladybirds, butterflies and more.
For a quaint and rustic look, our range includes decorative black lanterns that create a stunning incandescent appearance when housing candles or light-up elements.
Our selection of garden décor includes a vast mix of garden ornaments, including an assortment of beautiful designs to decorate patios, pond areas and flower beds. With small decorative fairies to large cement ornaments, our range includes both colourful plastic and cement features.
Pound Wholesale's range of also includes quick hanging features like windmills, twisters and decorative hanging baskets.
Plant Pots & Planters
With many homeowners growing their own flowers, shrubs and plants and even their own produce like herbs and vegetables, plant pots and planters are essential for gardening enthusiasts. Not only do planters play a vital role in holding, growing and transferring plants, it's essential that plant pots add a decorative touch and compliment garden décor.
Our selection of wholesale plant pots is booming with an assortment of sizes, colours and styles for all types of planting and growing tasks. With metal and plastic solutions, our range beautifully compliments contemporary garden styles and balconies.
Pound Wholesale's selection also includes long planters and strawberry planters for efficient growing work.
Outdoor & Solar Lighting
There is a variety of reasons to install outdoor lighting products in the garden, particularly during the summer months. Whether it's to provide protection, visibility or highlight beautiful outdoor areas, our selection of garden lights includes various types and styles that are perfect for illuminating seating areas, walkways and decorative features.
Solar lighting is highly advantageous, eco-friendly and convenient for homeowners. Solar lights are quick and easy to install, with no need to worry about power. Harnessing energy from sunlight, solar lights are energy-efficient designs to reduce household power consumption. Moreover, solar lights only activate in the evening to providing lighting when they're required.
Our brand-new range of decorative solar lights includes various string lights for creating stunning, ambient garden displays with hanger attachments or bushes. With lanterns, clear white bulbs and frame post lights, homeowners can create a welcoming atmosphere when relaxing with friends and family on summer nights.
For security purposes, homeowners can help protect their premises with our comprehensive selection of flood lights and wall lights.
Great Prices on Wholesale Decorative Garden Products
Whether your business provides gardening and landscaping services or you're looking to offer your customers something a bit different for their outdoor space, our new selection of bulk garden decorative products and ornaments is packed with wholesale bargains.
Inspired by modern gardens and contemporary designs, our latest range of garden products has everything from garden maintenance and growing to lighting and decorative.