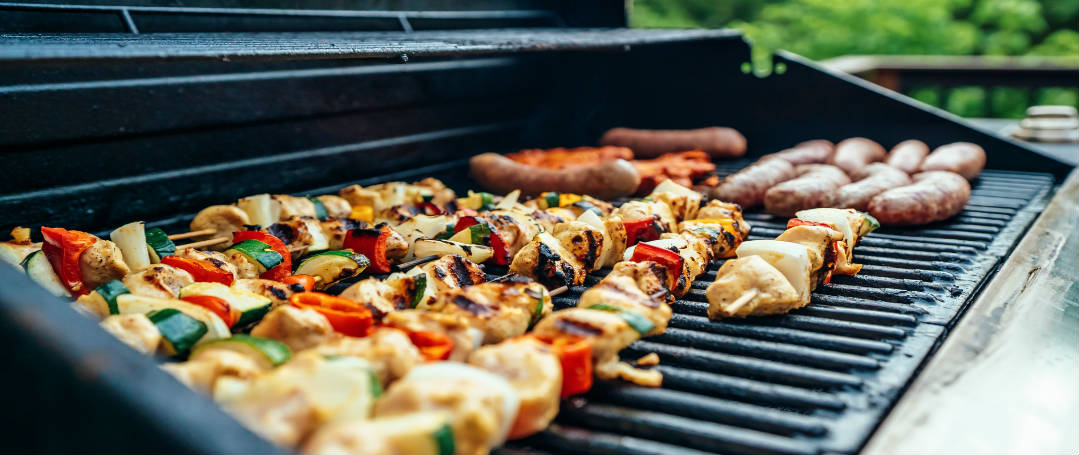 As everybody loves a summer BBQ, Pound Wholesale has sourced high quality BBQs that offer unique value on cooking grills for the outdoors in the coming months! These BBQs are far from quick solutions, with various sophisticated features that make them viable options for homeowners and families this summer.
Our brand-new range is by Prima, an excellent brand that specialises in kitchenware and cooking essentials. Retail-standard and enduring, these BBQs will be a fixture of your garden and home for years to come and feature efficient designs that are easy to transport and store away.
Whether you're cooking chicken, beef, lamb, pork or vegetables, your BBQ should be able to do it all, offering a large cooking area and effective storing solutions to keep your garden and patio clean at summer get-togethers and parties.
We recognise that BBQs are a huge part of the summer and have sought to diversify and modernise our range, offering unique discounts on high quality BBQs in addition to our wide range of disposable solutions and BBQ accessories.
Here are a few items from our brand-new range of Prima BBQs now available at Pound Wholesale!
Prima 3-In-1 Road Charcoal BBQ Grill & Smoker
This unique design is perfect for any BBQ-loving family! With a grill and smoker, this 3-in-1 design is perfect for grilling and smoking various meats and vegetables. The Grill & Smoker is easy to assemble and a quality design that will stay strong for years to come.
The bottom compartment is used for burning charcoal or briquettes, whilst the top features a classic grill for cooking meats and vegetables. The middle compartment is used for controlling BBQs food and smoking meats. Durable, sturdy and safe to use with large side and lid handles, this quality BBQ is equipped with a ventilation flap to perfect cook food.
With such a brilliant range of features, this high-quality design will reimagine your selection of BBQs this summer.
Prima Portable Round Kettle Charcoal BBQ
Made with high quality galvanised steel, the Portable Round Kettle Charcoal BBQ is a simplistic and easy option for the garden. With two plastic wheels and four stainless steel legs, this design is easy to use, transport and store away whilst not in use. The handy design is equipped with a storage grid for storing sauces, utensils, food or BBQ accessories.
Perfect for the outdoors, garden or camping trips, this space-savings BBQ is perfect for cooking meats and vegetables on its chrome-plated steel wire cooking racks. This high quality BBQ offers 40cm in diameter cooking area.
Prima Half Barrel Charcoal Medium BBQ
Featuring a stylish matt black finish with a heat-resistant lacquer, the Half Barrel Charcoal BBQ has dual chrome-plated cooking grills with three stage height adjustment to cook meats, burgers, sausages and vegetables to your taste. This practical and portable design has two wheels for easy transportation and storage, as well as a handy storage rack for storing foods and BBQ accessories.
This unique, spacious design adds value to any range of BBQs! Perfect for the garden or patio, this practical design will elevate your selection, offering customers ample cooking space and a convenient design for storage.