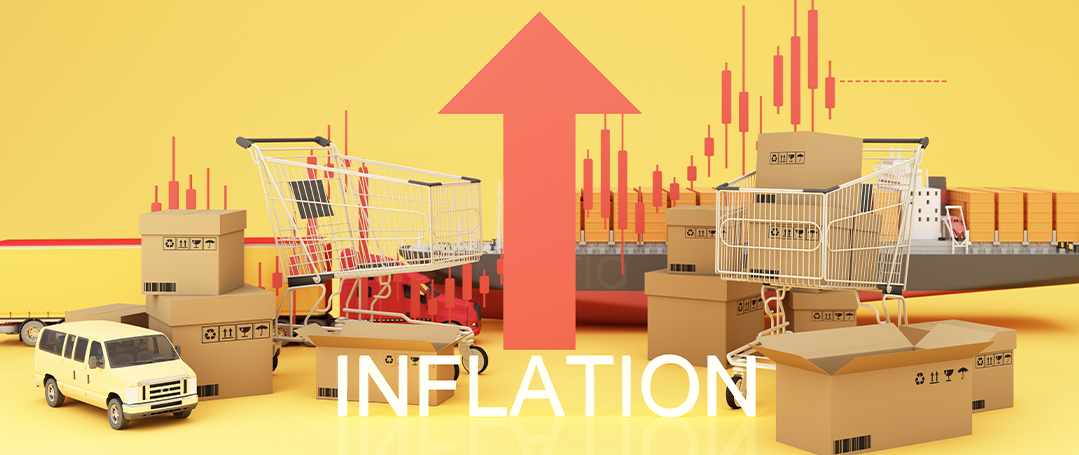 It's no secret that the UK is currently experiencing irregular inflation due to a variety of factors. Beginning with Brexit and the Covid-19 Pandemic, and with the current situation in Ukraine, our industry has faced unprecedented difficulties particularly over the last couple of years. The situation is becoming so severe that we feel it's right to update all our customers.
Despite making some gains during the Covid Pandemic, currently, the GBP is sliding against the USD, falling from $1.37 in January to $1.22 in May, and the USD is also falling against numerous currencies across the globe. According to the latest ONS figures released last week, inflation is nearly at a 40-year high in April at 8.5%, rising from 7% in March.
Following the UK's departure from the European Union and the Covid-19 Pandemic, we have seen our prices widely ascend. With the cost of labour, material and shipping elevating, this has seen a knock-on effect that has led to us having to rise some prices over the last couple of years.
From plastic and foil to steel, iron and copper, the cost of raw material has risen sharply in the Far East and around the world. Moreover, the cost of shipping and shipping containers has reached staggering levels, which has made importing products extremely challenging, leading to shortages on our customers' orders and rising costs.
More recently, the situation in Ukraine has caused the price of gas, materials and natural resources to rise sharply. Gas is an integral element of manufacturing and freight costs, so UK-made goods and transport is likely to face further disruption and price rises.
As a result, we regretfully inform our customers prices will be rising over the coming months. With rising costs and inflation so widespread, there isn't any department from our product ranges that isn't affected.
Many items are being re-engineered to reduce pack size or content to keep the products at the same price point, as an alternative to rising costs. This can lead to your items changing slightly, from reducing pack sizes and product sizes to material changes. Sometimes, our team may be unaware of minor variations and could fail to update product information and imagery prior to your order confirmation. We apologise if you receive stock that has altered, but it is likely that you have received the correct product with a design change.
Pound Wholesale's reputation has undoubtedly been enhanced by our competitive prices and bulk service solutions that help businesses keep their costs down. We remain totally committed to providing the best prices possible and are regularly exploring new opportunities to deliver value for our customers. Our passion for providing bulk value is unwavering, and if economic situations improve, we give our assurances that we will seek to reduce product prices and delivery costs if possible. However, like all UK business and enterprises, it's vital that Pound Wholesale's operations remain viable and profitable to ensure its future. We're wishing all of our customers the very best during this immensely challenging period.