Aquafresh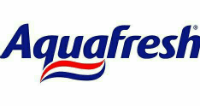 Aquafresh are a renowned provider of toothpaste, mouthwash and dental care supplies in the UK. Widely available from major UK retailers, Aquafresh help ensure whiter, stronger teeth and healthier gums. Discover our range of Aquafresh lines at Pound Wholesale.
Are you looking for a UK Aquafresh supplier? Aquafresh are leading providers of toothpaste, mouth wash & dental care supplies. Pound Wholesale provide Aquafresh lines in bulk quantities for low wholesale prices. This trusted and familiar brand is available at Pound Wholesale for the best wholesale prices in the UK.
There are no products matching the selection.